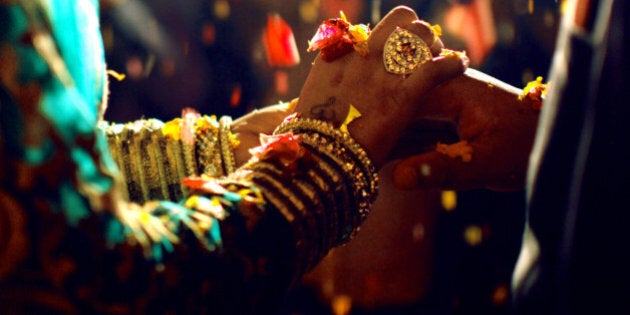 Motorbikes, horses, entertainment and luxurious jewelry and attire -- no I am not talking about a circus, just your good ol' run of the mill Indian wedding.
Growing up just like every other little girl I sat in awe as I accompanied my parents to family functions and weddings. I loved the flashy outfits, the loud music and general happy buzz in the air. I remember when my cousin got married when I was six years old. I felt the excitement of family coming together from all around the world to celebrate. It was my first dose of what was soon to become a whole big production.
The difference is that back then, the reception decor consisted of paper bells hung on the walls and a string of helium balloons above the head table. The happy couple popped their $30 champagne, cut their $50 cake and danced their way through the night with maximum 100 of their closest family and friends. It was an event you looked forward to for weeks and you thoroughly enjoyed because it was about two people joining their lives together and celebrating this union with their loved ones.
Fast forward some 15 years or so and now every weekend there are dozens of weddings occurring simultaneously at various temples in the metro-Vancouver area. And each of these weddings symbolizes not the love between a couple -- sure there's that, too (most of the time) -- but rather a price tag.
It's about who booked the most popular makeup artists and will pop up on everyone's news feeds before they even finish the fourth laav. Who hired the most expensive caterers or DJs, and who booked the best venue. Tens of thousands of dollars are spent on hair, makeup, jewelry, clothing, food, decor, photographers -- the list goes on. Weddings are more of a circus act than anything else. A grand entrance must be made, and sometimes (as seen in a recent viral video showcasing an unfortunate groom and a horse) these entrances can go wrong. Very wrong.
This is where you just got to stop to think -- why have we raised the bar so high? Why do we need our father's uncle's best friend's daughter's father-in-law sitting front and centre? Is this all just one big competition to show off and prove who loves their kids enough to spoil them with a week of extravagant events that does nothing more than exhaust the poor couple?
Not to say I'm not grateful for my own wedding. I remember feeling infuriated when my sister would question -- but does she REALLY need that? It's all going to be over soon and no ones going to notice if you have things as perfect as the next person. Well, after it's all said and done, I realize it was a big huge waste of money.
I wish I had spent half as much time and effort into getting to know what my life would be like AFTER the wedding was over rather than planning and focusing on something that was only going to last a few days. I was so consumed with the event that I forgot what it was all about! Boy was I in for a shocker when my life was turned inside-out and upside-down upon being oh-so-very-blessed with the "wife" and "daughter-in-law" title.
Bottom line -- a wedding's focus should be on the MARRIAGE, not just the party.
At the end of the day, I suppose to each their own. If it's ones life prerogative to have fire-throwing dancers or the groom enter the reception on a motorbike with the dolled-up wife perched sideways behind him -- then all the power to ya, my friends.
But I really think our priorities need to be second guessed here because it seems things are getting a little out of hand. What's next -- having caged lions and real diamond encrusted outfits? That gives me an idea -- perhaps it is time to start planning my son's over-the-top first birthday party.
ORIGINALLY POSTED ON: www.amritaliterature.com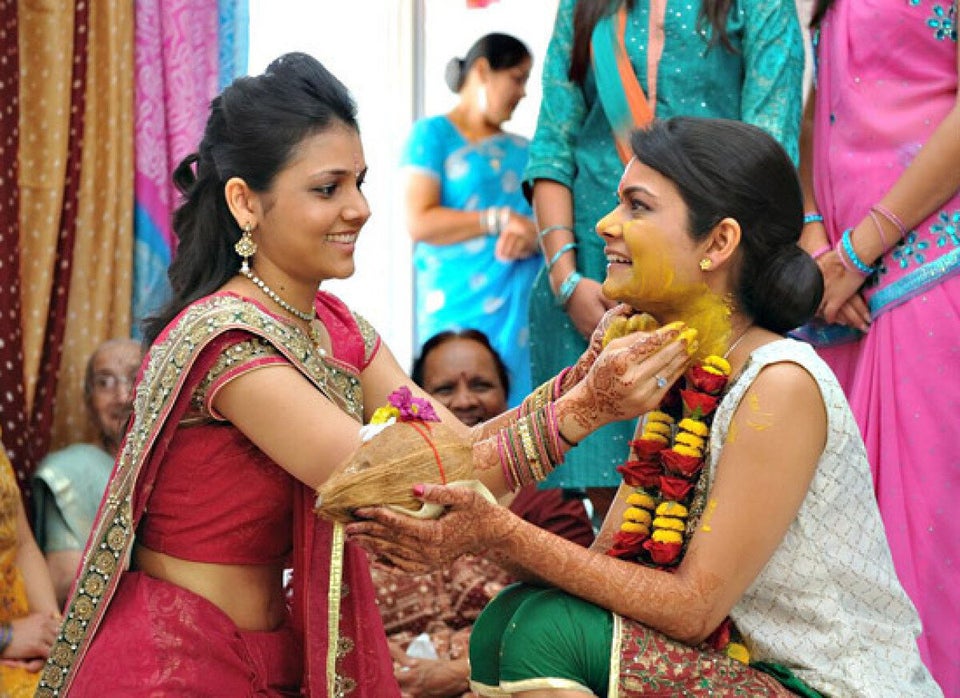 How To Throw An Indian Wedding