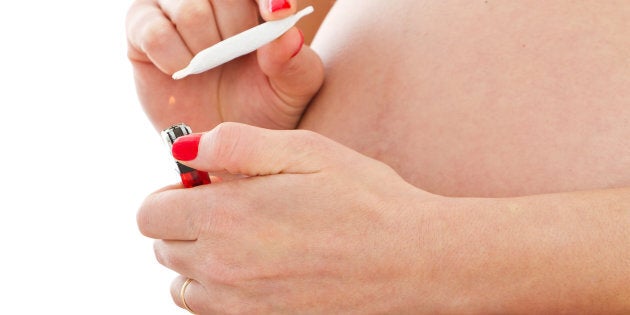 There are a number legal activities in Canada that anyone who's pregnant should probably still avoid.
The targeted campaign, launched Tuesday by the Society of Obstetricians and Gynaecologists of Canada (SOGC), seeks to "inform women between the ages of 25-40 about the potential adverse effects associated with cannabis use during pregnancy and while breastfeeding." It includes educational videos and a social media campaign across Facebook, Instagram, and YouTube.
"It is not abstract anymore. On October 17th, cannabis is going to be legal in Canada. And that means cannabis producers and distributors will be marketing cannabis to the Canadian public," Dr. Jennifer Blake, CEO, SOGC, said in a news release.
"But legal doesn't mean safe and it is important that individuals be aware of the health risks, particularly for vulnerable populations such as pregnant women."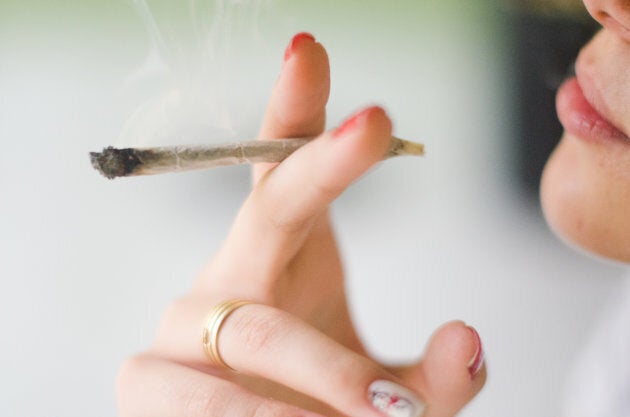 Research has found that 70 per cent of both pregnant and non-pregnant women think using cannabis once or twice a week during pregnancy has little or no risk, the SOGC said, but noted that THC can cross the placenta into fetal tissue and can also accumulate in breast milk — no matter how it's consumed by the mother.
Effects on development and growth can include pre-term labour, low birth weight, lower IQ scores, and impulsivity and hyperactivity in childhood, the SOGC said.
"In light of the current research, our message is simple, don't use cannabis when you are pregnant or breastfeeding, and please talk to your doctor," Blake said.
Some moms use weed to relax, or for morning sickness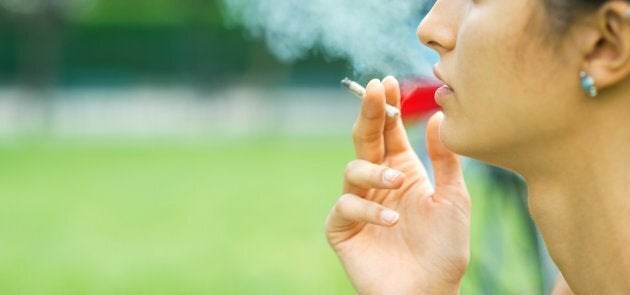 Weed is the most common recreational drug used by pregnant women, the SOGC noted on its pregnancy website.
There have been concerns that marijuana dispensaries may encourage the drug's use during pregnancy. In the U.S., a recent study found that nearly 70 per cent of selected Colorado marijuana dispensaries recommended weed to pregnant women to help with morning sickness in the first trimester.
For those who were considering using marijuana to help with morning sickness and nausea, the SOGC instead recommends eating plenty of small meals and snacks, trying a few dry crackers or salted chips to settle your stomach, staying hydrated, and not skipping meals.
Marijuana can also be a fairly popular coping strategy for stressed-out moms, HuffPost Canada previously reported, with some women saying it's the same as having a glass of wine or two at the end of the day (but without the hangover). But doctors have raised concerns, noting that it can impair judgment and that there's a risk of second-hand smoke transmission to children.
Popular in the Community