You really have to see it to believe it and in the case of 26-year-old Amanda, we can't stop looking.
The five second GIF, made by Reddit user morphs_your_progress, shows the extreme weight loss journey Amanda, who didn't disclose her last name, took to go from 222 to 134 pounds.
"I knew that I had to start somewhere," Amanda told ABC News. "I figured if I did it [took pictures] at least once a month, at the end of however long it took, I would have this really cool end product."
In 2011, Amanda posted five weight loss photos on Imgur, which today has sparked close to 3 million hits. Visible in the photos and GIF, Amanda's waist, chest, and we'd argue her overall glow, changed dramatically.
Check out more of our inspiring weight loss stories: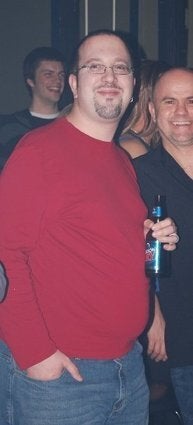 Lost It: Weight Loss Success Stories