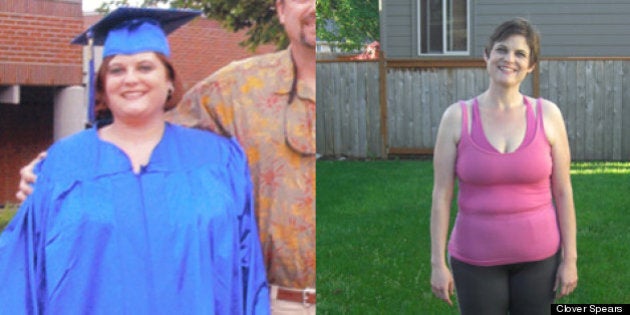 By The Numbers: 287 pounds at my heaviest, and currently 159, total weight loss 128 pounds
The Weight Gain: I had my oldest daughter when I was 16 and after that I gained a lot of weight. By the time I had my second daughter, I weighed 287 lbs. I also had a very stressful job as an administrator at that time. After losing that job and starting a childcare teaching position, I decided I needed to get my weight under control. I was tired and stressed out all the time. On top of this, my house was a mess because I had no energy after work to do anything.
The Final Straw: My biggest motivation was watching a very dear friend, who was like a second mother to me, take her last breath. She died at the age of 62 from smoking and drinking. I decided that her death would not go in vain. I would learn something from it, and start to take care of myself so that I can be around for a good long time.
Story Continues Below. Check out more of our inspiring weight loss stories: