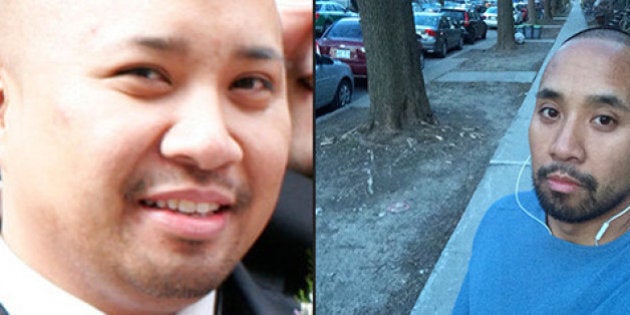 By The Numbers: 205 at my heaviest, currently 160, for a total weight loss of 45 pounds
The Weight Gain: I've never had any weight issues growing up as a kid. I played soccer for 15 years and my parents enrolled me in karate and tennis as well. I also ran track in high school — being active was mandatory in my family!
In 1996, I moved to Orlando, Florida. The first four years, I still had no weight issues. It all started around early 2000, when my DJ career started to take off. I was DJing at nightclubs, which led to eating unhealthy at night. I started to drink alcohol, which I've never done at all in the past. The bad eating habits led to laziness. Laziness led to becoming very inactive and the rest was history.
The Final Straw: In 2009, I looked at myself in the mirror when I was at my all time highest, and it was time for a major change! When I signed up at a LA Fitness on Sept. 29, 2009 and I told myself that failure was simply not an option.
Story Continues Below. Check out more of our inspiring weight loss stories: