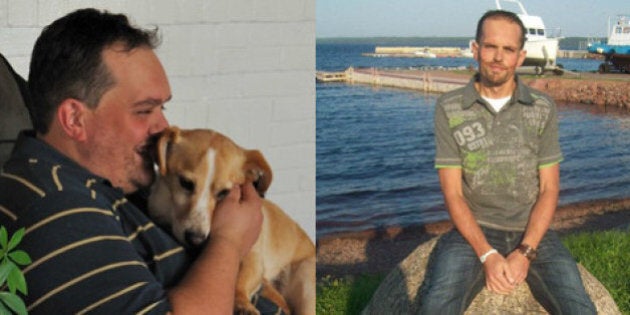 WHO: Kevin Carter, Personal care worker
By The Numbers: 393 pounds at my starting point, and currently 174, total weight loss 219 pounds.
The Weight Gain: As a kid my weight always went up and down but I can't remember a time when I was actually comfortable in my own skin. I remember for most of my childhood being made fun of for being overweight and as a kid this was very detrimental to my self esteem. I always felt embarrassed and self conscious in social situations and always wondered what the other kids were saying about me.
I tried diet after diet, exercise routine after exercise routine but like I said these diets and programs would be short lived. I tried slim fast, herbalife, LiteWay (Weight Loss Group), Richard Simmons sweating to the Oldies and even Alyssa Milano's Exercise Program "TEEN STEAM."
The Final Straw: Prior to losing the weight I was experiencing shortness of breath, prone to chest infections that would last up to two months at a time. I had high blood pressure, high blood sugars, sore joints, infections in the skin folds, and other health problems. I was at a point where I was wearing 4 XL t-shirts and the only pants I could wear were track pants. Living in a small town made it difficult to find clothes that fit.
I was very afraid for my life and was afraid that the next breath I took was going to be my last. My husband always wanted me to start eating healthy and my answer would be that I would start Monday — it took a very long time for Monday to come. On July 14, 2010, I finally took it upon myself to go to the next TOPS meeting and that is when my journey began.
Story Continues Below. Check out more of our inspiring weight loss stories: