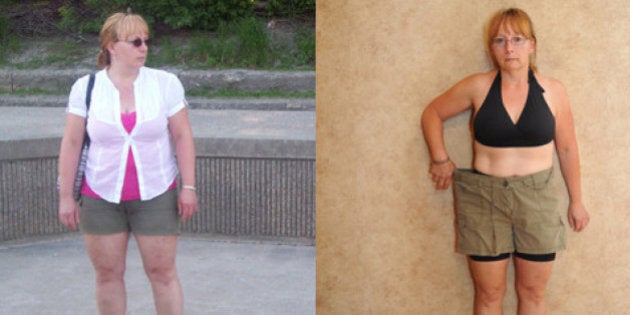 By The Numbers: 186 at my heaviest, currently 140, for a total weight loss of 46 pounds
The Weight Gain: I was always kind of on the chubby side. I remember pictures of myself under eight, where I was a skinny kid. At around 10, I started putting on a little weight gradually.
I remember one summer with my cousins when I was 13 and we went on a diet where you ate only certain foods each day. One day was only bananas and one day you ate a lot of soup — these were the diets I tried.
The Final Straw: I spent most of my adult life, between age 20 and 45, dieting, exercising, losing weight, then gaining it back. I tried numerous things over the years, so called diet pills, diets that were low-carb , diet shakes, etc. Step aerobics, exercise videos, and gym memberships. The same thing would happen over and over: lose the weight, then gain it back.
I was in my early 40s, and figured this was how it was going to be. I would be tired all the time, overweight and barely able to climb my stairs without being out of breath.
Story Continues Below. Check out more of our inspiring weight loss stories: