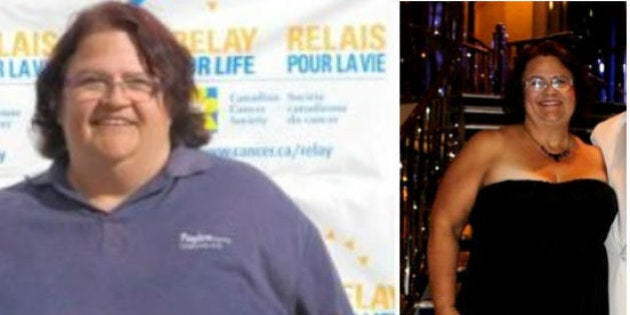 By The Numbers: 360 at my heaviest, and currently 240, total weight loss of 120 pounds.
The Weight Gain: When I was a young girl, weight loss was never a concern. Years after having two kids, I had to have knee surgery and spend the year on crutches and a knee brace. Swimming (something I enjoyed with the kids) was not easily done with a full leg cast. I think it was during that time when all my toned muscle began to turn to flab.
I had also been an emotional eater for most of my life. The more weight I gained, the more depressed I got, the more depressed I got the more I ate. As time went on, I had a total of six knee surgeries, including a total knee replacement at 49. I got to the point that I used my knee as an excuse for my inability to lose weight.
The Final Straw: In April 2012, my blood pressure began to run slightly high and I did not want to have to go on medication. After monitoring it for a couple of months, I made up my mind that enough is enough! I had to bring my blood pressure back down to what is normal for my age and I had to do it without medication. I did NOT want to do some fad diet, just to lose the weight and gain it back again.
Story Continues Below. Check out more of our inspiring weight loss stories: