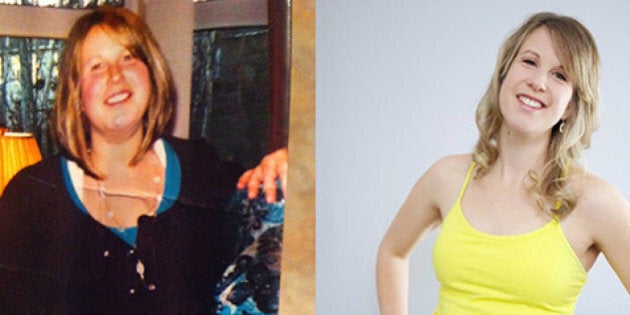 WHO: Becky Payzant, stay-at-home mom of three boys
By The Numbers: 235 at my heaviest, and currently 152, total weight loss of 83 pounds
The Weight Gain: As a teenager, my weight fluctuated a lot. I leaned towards the heavy side, but was not overweight. I was a huge couch potato and would try to control my weight by reducing what I ate, which led to an eating disorder.
I got married and a year later I was pregnant. I gained 75 pounds and lost 50 pounds of this weight before I was pregnant again with baby number two. I gained 35 pounds during my second pregnancy and just six weeks after my second son was born, we found out we were pregnant again. I had lost 25 pounds in those six weeks and then gained it all back, plus some more during the last pregnancy. Three babies in about three years had me at my largest weight ever.
The Final Straw: I was so uncomfortable in my own skin that I didn't even recognize myself. I never wanted to leave my house because trying to find clothing that felt comfortable was impossible. I knew that life with three little boys was going to be extremely busy and I wanted to be able to keep up with them and be a good role model. My kids deserved a healthy and happy mom and I deserved to feel good about myself.
Story Continues Below. Check out more of our inspiring weight loss stories: