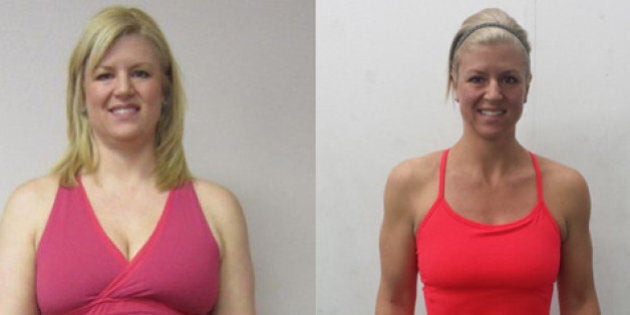 By The Numbers: 204 at my heaviest, and currently 151, total weight loss of 54 pounds
The Weight Gain: I was fairly athletic as a child so my weight was never an issue. The weight gain really began after the birth of my two children (my youngest is now almost 13 years old, so it has clearly been an excuse for a long time). I tried several different diets like Weight Watchers, but nothing seemed to work.
The Final Straw: I think that the biggest moment of realization was when I was looking at old pictures of myself and my children said, "Mommy, you used to be skinny." That did it for me. I had always seen myself as a fit mom, but the reality was that I wasn't fit any longer. In Dec. 2012, I didn't make resolutions, however, I felt this was the year I made a commitment to become fit again.
Story Continues Below. Check out more of our inspiring weight loss stories: