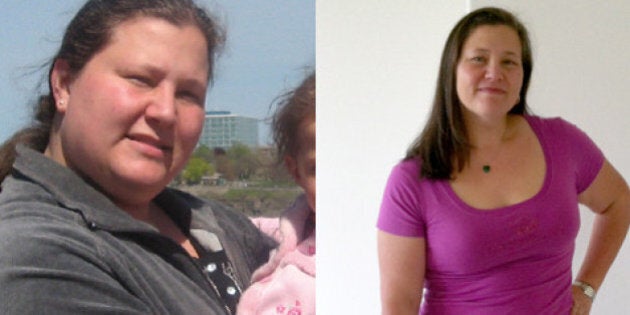 WHO: Alyse Grossman Mirabelli
CITY: Richmond Hill, Ont.
By The Numbers: 269 pounds at my starting point, and currently 188, total weight loss 81 pounds.
The Weight Gain: I struggled all my life overweight. I tried many different diets: no carbs, soups, over counter pills, injections, magic pills and nutritionists. All worked a little, some fast some slow, but diet after diet I kept losing and gaining it all back.
The Final Straw: At 269 lbs I was fed up with dieting. I was tired all the time, very lazy and sore from head to toe. I was trying to have another baby and nothing worked. I said OK this is it...I need to lose weight.
Story Continues Below. Check out more of our inspiring weight loss stories: