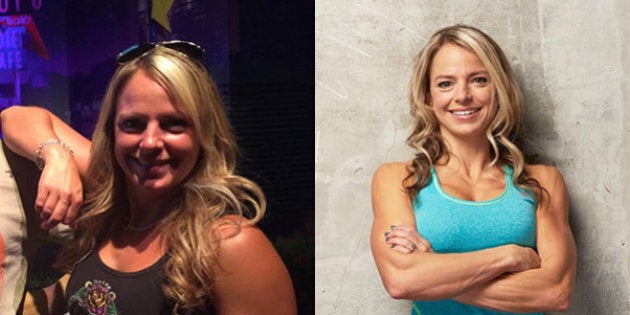 Occupation: Senior manager
By The Numbers: 142 pounds at my heaviest, currently 115 pounds, for a total weight loss of 27 pounds.
The Weight Gain: I always managed my weight very well and had no issues growing up. But the weight gain had started after I had my second baby.
At this point, I had tried various eating plans and diets like the Atkins diet and Dr. Oz's eating plan.
Final Straw: "I was diagnosed with high blood pressure at 37. My doctor told me that I might have to go on medication and this made me realize I needed to do something about my health, weight and diet.
I don't believe it diets. I believe in eating clean nutrient-dense meals. That's where I found my success and something that is sustainable."
I was coming up on my 40s and I was determined to enter that part of my life looking and feeling better than ever.
Check out more of our inspiring weight loss stories: