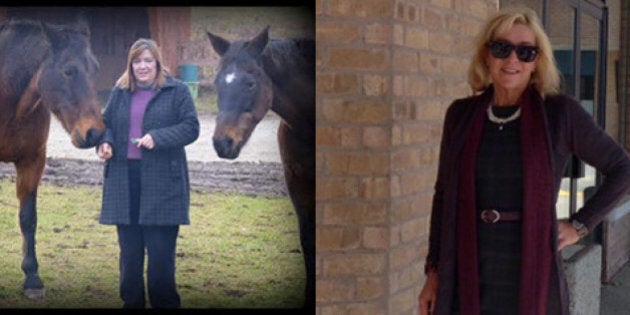 Occupation: Investment advisor
By The Numbers: 210 pounds at my heaviest, currently 129 pounds, for a total weight loss of 81 pounds.
The Weight Gain: I was always thin and athletic in my younger years. I played high school sports and jogged almost every day. I never had to diet because my mother always cooked healthy meals for us. Once I left university and started to work full time as a stockbroker, I was sitting all day and started gaining weight slowly.
I got married, had a baby, and we moved to a suburb of the city of Toronto where I was taking a GO Train into the city daily. It was exhausting, I was tired all the time, and I had no time for fitness. The weight gain had started again.
Final Straw: After 28 years of marriage, my husband and I separated after our son graduated from university. This is when I decided it was time to lose the weight — after so many years of taking care of everyone else, I could now focus on myself.
The Plan of Attack: I started with research. I read a book called Wheat Belly, and read food and fitness websites like Real Farmacy,PopSugar Fitness, and articles by doctors like Dr. Mercola and Dr. Oz.
For the first time, it all made sense to me. I would read these articles while eating salt and vinegar potato chips, and felt sorry for myself that I couldn't lose weight.
Story Continues Below. Check out more of our inspiring weight loss stories: