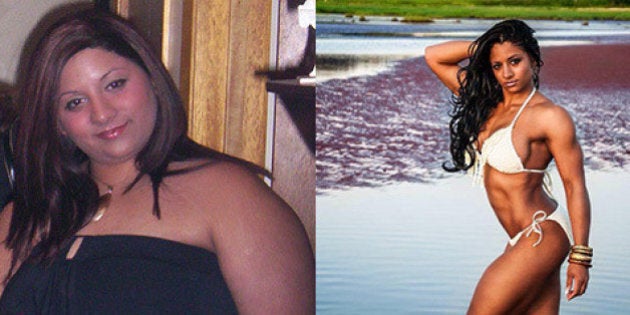 Who: Zoe Pineau, nail technician and fitness instructor
By The Numbers: 275 pounds at my heaviest, currently 125 pounds, for a total weight loss of 150 pounds.
The Weight Gain: I was athletic as a child and had a terrible diet, but my parents were not concerned because I wasn't overweight. I really started to notice the weight gain around the beginning of grade 10. I remember going shopping for school clothes and being a bit surprised by the sizes I needed.
Final Straw: I knew I had to change when I became pregnant at 26 and I wanted to set a good example for my kids. I didn't actually feel the gravity of it until my son was old enough to want to eat everything I was eating. I was going to drive-thrus all day long, and I knew at that point it was way out of control.
Story Continues Below. Check out more of our inspiring weight loss stories: