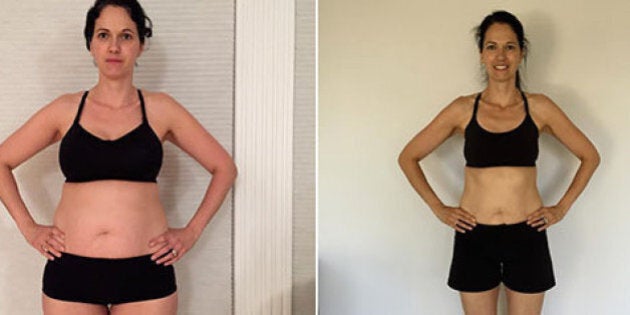 By The Numbers: Over 200 pounds at my heaviest carrying twins (but stabilized to 163), currently 136 pounds, for a total weight loss of 27 pounds.
The Weight Gain: My weight was always an issue for me. I definitely struggled as a teenager and in my early university days.
I had blamed it all on my poor eating habits. Diet and binge eating were far too familiar for me. I was always very active and I did enjoy exercise, but I just could not seem to find the happy medium. Dieting included my own extreme versions of clean eating that were just not sustainable. No carbs, no fats, no treats. It's no wonder my results would never last. I was a prime example of the ups and downs of yo-yo dieting. I also spent tons of money on trainers, boot camps and gym memberships. I exercised for hours but my body never really changed.
Final Straw: When I went back to work post-twin pregnancy (with an older toddler at home as well), I felt awful. The twins were eight months old, so I cut myself some slack. However, as the months went on, I was not seeing improvement. I am a physiotherapist and my job is to educate and help others rehabilitate. I felt insecure demonstrating core exercises. I was out of shape and it was embarrassing.
I knew I wasn't happy feeling this way. It was depressing... I had to do something.
The Plan of Attack: I saw a before and after picture of a friend of a friend on Facebook. Her pictures were amazing and I was so inspired. I joined a private online challenge group she was hosting on Facebook and bought the BeachBody Program she used — the 21 Day Fix. I began to feel better very quickly even though I was struggling to do the full 30-minute workouts in the beginning, but I followed the diet plan to perfection.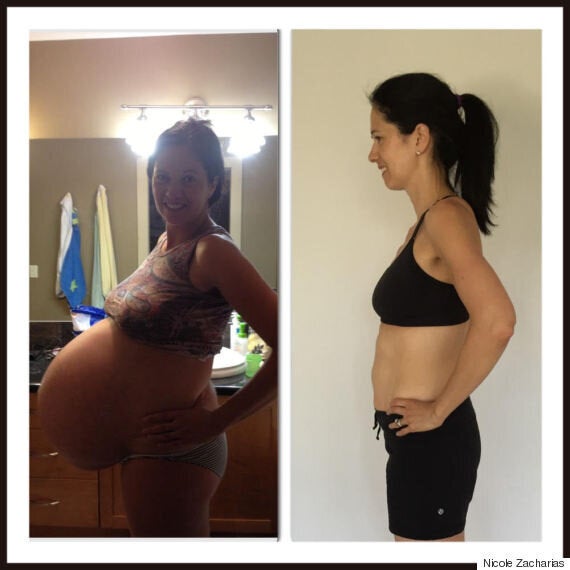 I've been on the program for three and a half months now and I've lost 27 pounds. I'm feeling so great — better than I thought I could after having twins. I have recently become a BeachBody Coach myself to help inspire others with the same struggles.
Story Continues Below. Check out more of our inspiring weight loss stories: