Occupation: Nutritionist and health coach
The Numbers: 300 pounds at my heaviest, 150 pounds at my lowest and currently at 175 pounds, for a total weight loss of 125 pounds.
The Weight Gain: Every member of my family was overweight. It wasn't until the second grade when a neighbour boy called me 'Miss Piggy' that I realized I was fat.
We all thought my mom was a great cook. She never made anything we didn't like and we always went back for seconds. The only vegetables I knew as a kid were deep fried or found on a pizza.
"I coped by eating extra bowls of cereal, cutting extra pieces of birthday cake for myself, or buying bags of candy from the neighbourhood store."
I started to sneak food as early as the third grade to numb the feelings I had about my parents fighting, being called names at school, and needing to defend my little brothers from bullies on a daily basis. I coped by eating extra bowls of cereal, cutting extra pieces of birthday cake for myself, or buying bags of candy from the neighbourhood store.
By the time I was 20 years old, I found myself a bride to the first boy to ever show me attention and I weighed in at whopping 300 pounds. My mother-in-law made my wedding dress for me because she was afraid I'd never find a dress in my size.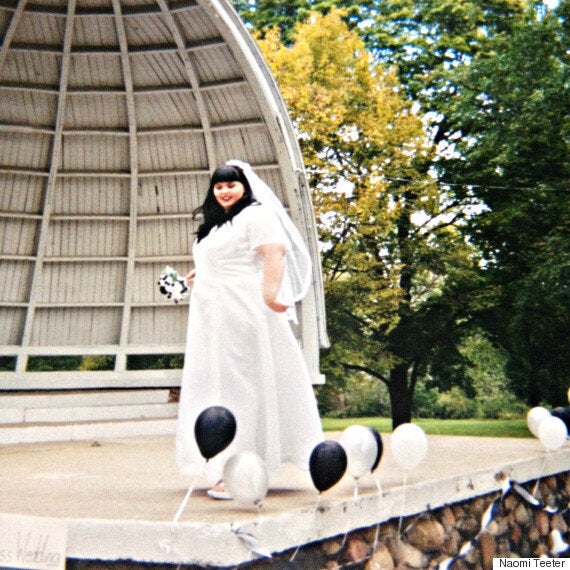 I was extremely unhappy with my relationship and how much responsibility I had in my life. Instead of studying in college like my friends, I was married, working, taking care of my home, and paying bills.
I compensated for the feelings of resentment by stealing massive amounts of food from my employer and getting drunk on my lunch breaks. My husband eventually started cheating on me and left me for another woman.
Final Straw: After the separation and divorce, my credit was ruined, I was working two full-time jobs to keep the lights on, and my car was repossessed. I reluctantly moved back home to live with my mom and step-dad again. The embarrassment and shame only lead to greater depression.
It was during this time that I became more aware of the physical implications my weight and poor eating behaviour played on my health. I developed painful water retention on both of my knees, no amount of lotion potion could cure the acne and dry skin on my body, and acid reflux kept me awake every night. Because of my size, I was too embarrassed to see a doctor for my problems, so I just lived with them every day.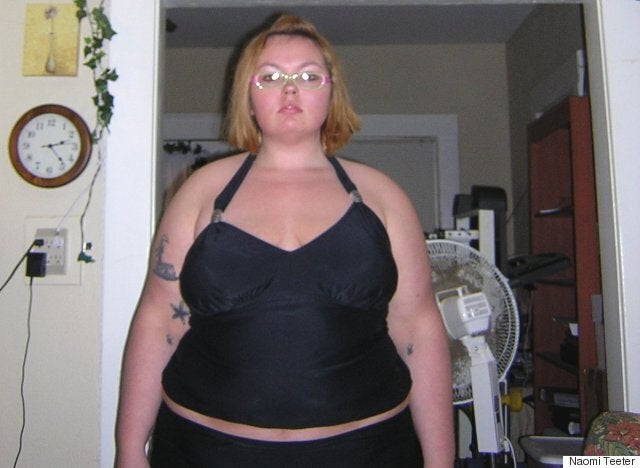 After a few years of living with my parents, I got back on my feet financially and decided to move across the country to start my life over again. A few months after moving to my new city, I found a boyfriend for the first time in five years and found new hope. But then I found out I was pregnant and my boyfriend was schizophrenic. In an instant, my world came crashing back down. That's when I hit my breaking point.
My first doctor's appointment as an adult was at an abortion clinic. I had no choice this time. I couldn't put it off because the timing wasn't right. I was utterly ashamed and embarrassed that I allowed my life to get to this point. That was the wakeup call I needed to get my act together.
Check out more of our inspiring weight loss stories: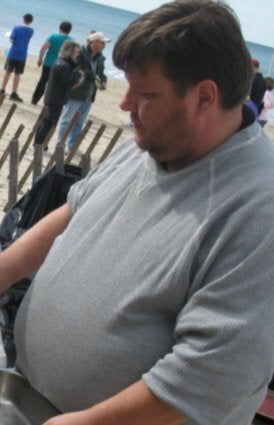 Lost It: Weight Loss Success Stories
The Plan of Attack: The months following my abortion, I only confided in a few people about the procedure.
I focused on the positive things people said about me. I remembered so many people telling me how brave I was to sell everything I owned and moving across the country. They always said, "I could never do that." I hung on to those words because for the first time in my life, people didn't doubt me.
At this point, I was already walking 2 miles each day to and from work and standing at my retail job 6 hours a day. My body was already used to carrying around 300 pounds all day. So, my next step was to increase my walking. I began taking daily walks around my neighbourhood with my dog. I also started a food journal to see how much I was lying to myself about my food choices.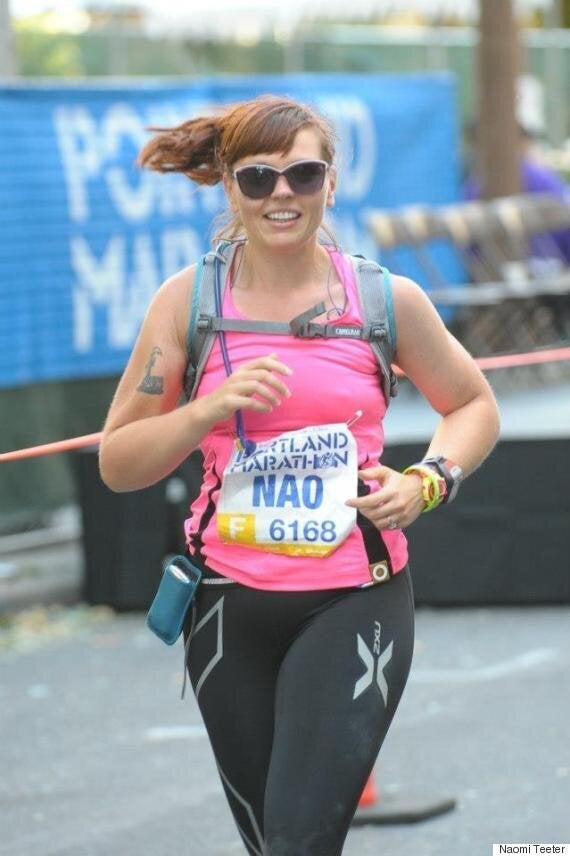 A few weeks in, I got up the nerve to get my first-ever gym membership and showed up every single day (often twice a day) to make sure it didn't go to waste. I started out awkwardly walking on the treadmill, and gained insight on how to use other equipment by people watching. I even hired a personal trainer for a few sessions to learn proper form on my exercises. In a few short months, I was getting stronger, slimmer, and the water retention on my knees fixed itself.
In 11 months' time, I was running my first 12k race and had lost 150 pounds! The physical transformation was thanks to my consistency with exercise and eating the healthiest I've ever ate in my life.
"It is possible to go from lost and hopeless to confidence and purpose."
The Current Day-to-Day: I've maintained most of my weight loss for almost 8 years by continuing many of the same behaviours that helped me lose weight (such as regular exercise and eating healthfully).
I've competed in almost 30 races, climbed a mountain, jumped out of a plane, went back to college, became a business owner, and got remarried.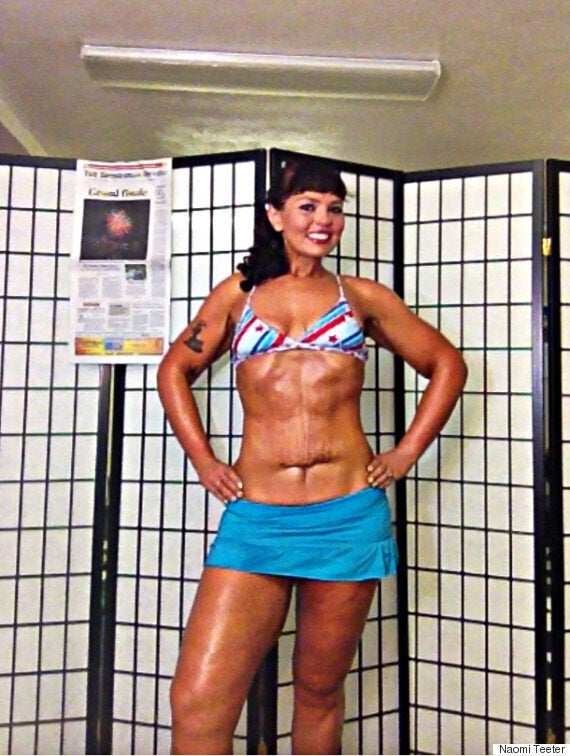 It is possible to go from lost and hopeless to confidence and purpose. You just have to listen to the good stuff.
My Advice: My advice to anyone who's struggling to lose weight is to keep trying and don't be afraid to ask for help! No one loses weight on their own — everyone has help at some point.
Note: This interview has been edited and condensed for clarity.
Popular in the Community