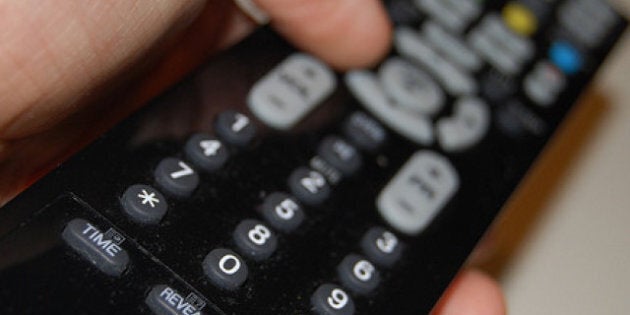 Wendy Mesley is perky (cheerful, lively, vivacious, animated, bubbly, effervescent, bouncy, spirited, cheery, merry, buoyant, ebullient, exuberant, jaunty, frisky, sprightly, bright, sunny, sparkly, pert, chipper, peppy, bright-eyed and bushy-tailed).
Every Sunday evening she anchors her perky way through CBC's broadcast of The National. Other times she's the perky stand-in anchor of the weekday version. Sometimes she presents predictably perky stories on The National.
Wendy Mesley wasn't always perky.
In the 90's she was the fearless, tenacious, often witty host of Undercurrents, which you may remember explored media culture with a highly skeptical eye. It also won a Gemini award for Best Canadian Information Program.
As the years went by, Mesley kept proving herself as a tough, focused journalist who wasn't afraid to ask tough, focused questions of the powerful. And keep asking. Particularly if she thought they were trying to hide something viewers needed to know.
She hosted the investigative newsmagazine programs Disclosure and Marketplace. More Geminis. Then came the coveted John Drainie award for outstanding contribution to journalism.
You wouldn't ever want to answer your front door to find Wendy Mesley holding a microphone there -- right next to a CBC camera flashing its little red light. Last Sunday, some of the old pre-perky Mesley came back.
For eight and a half minutes she interviewed Jacques Duchesneau the former Montreal police chief who led a provincial investigation into corruption in Québec's construction industry.
Seems when he delivered his findings to Jean Charest's Québec government, they were ignored. So he leaked lurid details to journalists about a web of corruption involving construction companies, the Mafia and political parties. And for his leaks, he was fired.
All this caused such excitement that the government was forced to establish the Charbonneau Commission. It's now hearing evidence that not only is Québec's construction almost entirely corrupt, the tentacles reach all the way into the provincial government.
Following is the last part of of Mesley's interview with Duchesneau (along with a few comments from me).
It's a splendid example of an intelligent, fearless interviewer doggedly pushing an interviewee toward revealing details and naming names.
Mesley: We've heard so many revelations about allegations of what's been happening at the municipal level. What's gonna happen at the provincial level do you think?

Duchesneau: It's not any different.

Mesley: Bags and bags of money? Hundreds of thousands of dollars?

Duchesneau: Yeah. For election campaigns. But also for their own purpose. Their own use. Their own pocket. That's the way it is.

Mesley: That's been denied ... (laughs)

Duchesneau: Sure. We'll see. There are many more witnesses that will come forward. And we'll see.

Mesley: You think that will come out?

Duchesneau: Yes.

Mesley: You warned that would come out at the city level ...

Duchesneau: I did. And two mayors had to step down. The mayor of the largest city in the province. The mayor of the third largest city in the province. One other mayor is being accused of wrongdoing. Are we all wrong? Are they all right? I don't think so. I think we are now hearing what the truth is.

Mesley: So there's a lot more ...

Duchesneau: I think there's a lot more.

Mesley: Will it be as explosive... what we're going to hear? You know, the testimony that's coming!

Duchesneau: The testimony at the provincial level are much bigger ...

Mesley: (pushing) So it's gonna get bigger?

Duchesneau: (smiles mysteriously) We'll see.

Mesley: (not satisfied) Some big names?

Duchesneau: Yeah.

Mesley: Hmm. Do you think we'll see some big people have to quit?

Duchesneau: We shall see. Just come back in a couple of months after the witnesses have all testified in the Charbonneau commission... people will have to decide about their future.

Mesley: (changing direction) And now you're in politics!

Duchesneau: Yeah.

Mesley: Has anyone offered you a bribe?

Duchesneau: (laughs) No they try to stay away from me. No, the only reason I decided to go into politics is because I had declined many offers in the past. After my testimony in the Charbonneau commission, once again a lot of talk and I heard premier Charest come up and give himself eight out of 10 points for his fight on collusion and corruption... that was it for me.

Mesley: (scent of blood) That's when you decided to...

Duchesneau: That was the tipping point ...

Mesley: To run...

Duchesneau: Yes. You know, words are cheap... you know, people can say a lot of things ... but I knew it was not reality so that's ...

Mesley: (pushing hard) What would you give him out of 10?

Duchesneau: Two at the most. At the very most.

Mesley: (moving in for the kill) So you think he had to know. Had to have some idea of stuff going on?

Duchesneau: (explaining his frustration) He betrayed me.

Mesley: (not letting up) How did Mr. Charest betray you?

Duchesneau: He didn't give me the tools I was expecting to have. Finally, the promises that were made to me when I was given this opportunity to do this investigation, they were not fulfilled. I didn't get the support I was supposed to get. And, actually, he didn't want a report. (pause) As a matter of fact, when they heard after a year we were still writing a report they were kind of surprised. They did not want any report at all. So why were we there for? You know, that's the question to be asked. And I got to learn quickly why I was there for.

Mesley: (softly) Which was?

Duchesneau: Just look. But don't find.

Mesley: (smiles) But you found.

Duchesneau: Yes. And I'm sure if we'd been there much longer, we would have found much more...
Now that's intelligent interviewing.
Maybe it's time for Mesley to give up her perky anchoring and go back to doing what she does so very well.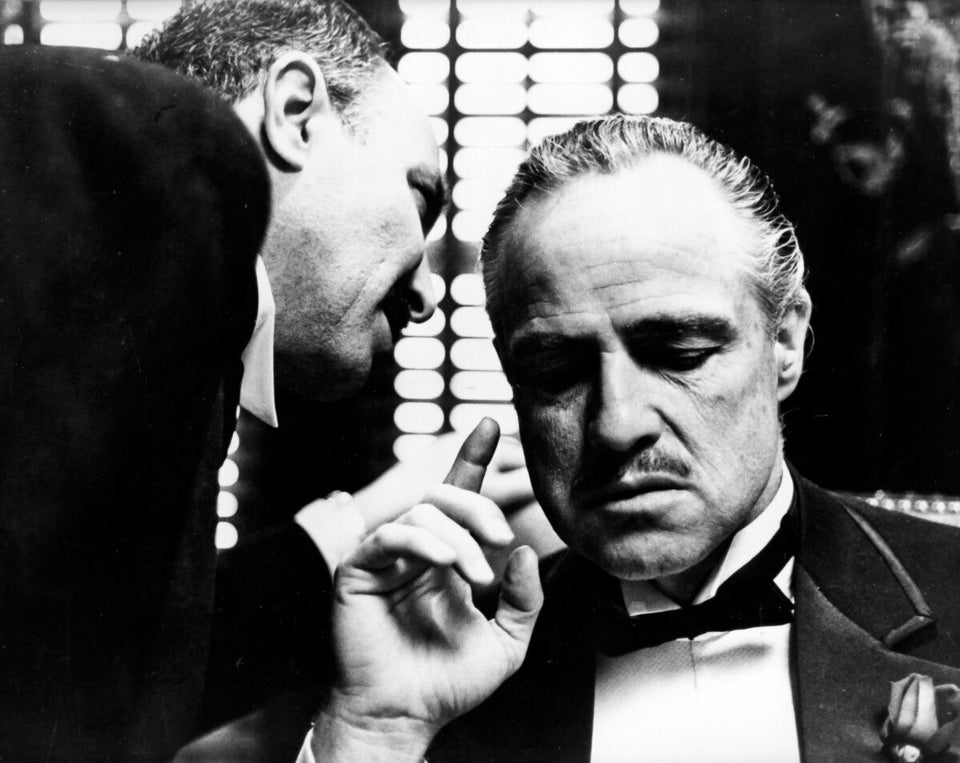 10 Commandments Of The Mafia