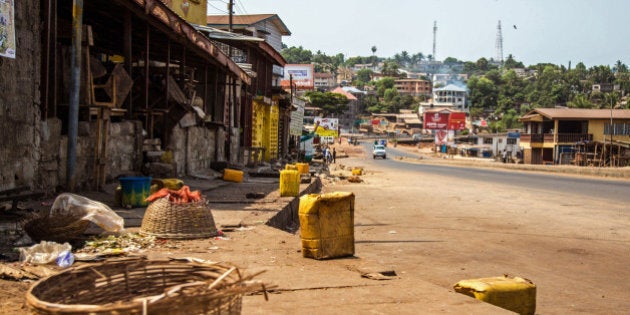 Every day for months, Mabinty marched to her school in Magburaka, Sierra Leone. And every day she found the doors locked and windows shuttered. The eight-year-old heard her parents talk about this thing called Ebola, but didn't understand why it meant she couldn't go to school.
In mid-April, Mabinty's patience was finally rewarded. School doors across Sierra Leone were flung open again. In Magburaka, crowds of girls proudly sporting pink and blue uniforms couldn't walk fast enough to get to the classrooms we helped a partner organization repair and upgrade for them last year.
One year ago, Ebola began its rampage across West Africa, killing thousands in countries like Sierra Leone and Liberia. By last summer, these nations had declared a state of emergency. Schools were bolted shut and severe restrictions shackled businesses and public gatherings -- all to stop the spread of the disease.
"When I got back to Liberia in August, it was like a ghost town, riddled with fear. It felt like people were waiting for a bomb to go off," recalls American Katie Meyler, who was part of our team then went on to start her own organization in Liberia, More Than Me. Meyler was among those named Person of the Year by Time Magazine for her work in the fight against Ebola.
Our Sierra Leone team, and development colleagues like Meyler in Liberia and Alfred Kamara of World Vision in Sierra Leone, have shared their observations with us. It's evident the shattering impact of Ebola on everything from education to the economy will linger long after the last patient is treated.
Kamara notes that Sierra Leone was already struggling to find enough teachers before the Ebola epidemic. The number who died from the disease has made the problem much worse.
Students in Sierra Leone and Liberia lost eight months of their school year. They must take painful but necessary measures to get students caught up.
Sierra Leone is cutting its curriculum to the bone, teaching only core material that students need to have at each grade level, such as reading skills and math. Meyler tells us the government in Liberia has extended the school year into the summer months to make up lost time. It means children won't be able to help out with small family businesses and farms -- crucial contributions that their parents count on to make ends meet.
During the epidemic, many farmers were forced to desert their fields because of sickness or quarantines, losing this year's harvest. No harvest not only means little food for already hungry families, but none left over to sell, and no seeds to plant next year's crop.
The need is so great the World Food Programme has launched a country-wide "blanket feeding" campaign in Sierra Leone, giving food baskets to pretty much everyone.
Sierra Leone's lumahs -- local market days -- have all but vanished. Impoverished farmers and craftsmen have nowhere to sell their goods, further squeezing family incomes.
Our greatest fear -- one that Meyler and Kamara share -- is that despite the pressing need, the people of Ebola-affected nations will be forgotten. Left behind as new crises like the Nepal earthquake steal headlines and donors' hearts.
Like many organizations, a decade ago we couldn't convince donors to support our work in Sierra Leone. With the end of that country's bloody civil war in 2002, the reporters went away and so did the news coverage that alerted people to the country's ongoing tragedies. For the most part, the world abandoned Sierra Leone. (Our social enterprise, Me to We, was launched as a solution to fund programs in a still-shattered country.)
With Ebola no longer on the world's mind, will it happen again?
School doors have opened once more for children like Mabinty, but the people of Sierra Leone and Liberia are in greater need than ever. Let's not close our doors to them.
Brothers Craig and Marc Kielburger founded a platform for social change that includes the international charity, Free The Children, the social enterprise, Me to We, and the youth empowerment movement, We Day.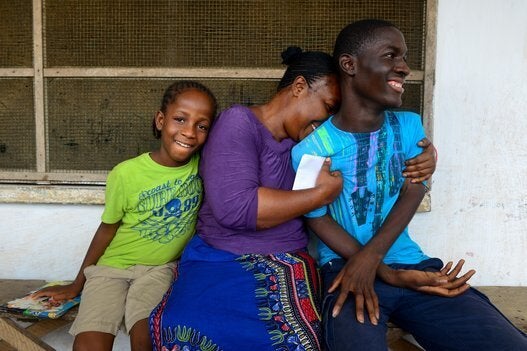 Ebola Survivor Mercy Kennady