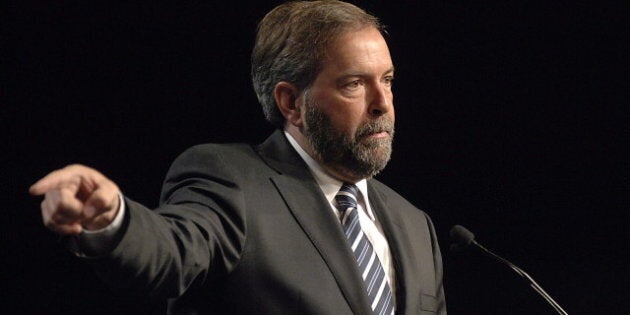 NDP leader Thomas Mulcair has thrown his party's support behind a proposal to ship oil from Alberta to eastern Canada, saying it would lower energy costs for Canadians and increase energy independence.
He pointed out that eastern Canada imports oil from the Middle East and elsewhere at prices that are some $40 per barrel higher than the oil Alberta sells to the U.S., and called a west-to-east pipeline a "common sense solution that not only creates jobs, it strengthens Canada's energy security."
Mulcair's comments were part of an effort by the NDP leader to paint a business-friendly image in front of the crowd of business leaders.
"I see that Lloyd Blankfein from Goldman Sachs spoke here just last week. So I have to apologize to those of you who will have to sit through what is essentially the same speech twice," Mulcair joked.
And in an unusual reversal of roles, Mulcair even criticized Finance Minister Jim Flaherty — for criticizing businesses.
"Conservative Finance Minister Jim Flaherty has been blaming Bay Street for the half a trillion dollars in dead money held by Canadian businesses," Mulcair said.
"I share Mr. Flaherty's concern about large Canadian corporations hoarding cash and cash-like assets, but unlike Mr. Flaherty I have no interest in lecturing business. We are here to support businesses."
But Mulcair seemed to hold his ground on the "Dutch disease" controversy. Without using the term, he repeated the assertion that rising commodity prices have caused the dollar to appreciate to the point where it has hollowed out Canada's export-reliant manufacturing base.
But he added a new twist to the debate, arguing the Conservative government itself may be to blame for some of the phenomenon
"Prime Minister Stephen Harper's government has poured billions of dollars in direct and indirect subsidies into some of our worst polluting industries," he said. "Those subsidies, in combination with rising commodity prices, have led to an artificial rise in the value of Canadian dollar — and that's hobbling our export industries."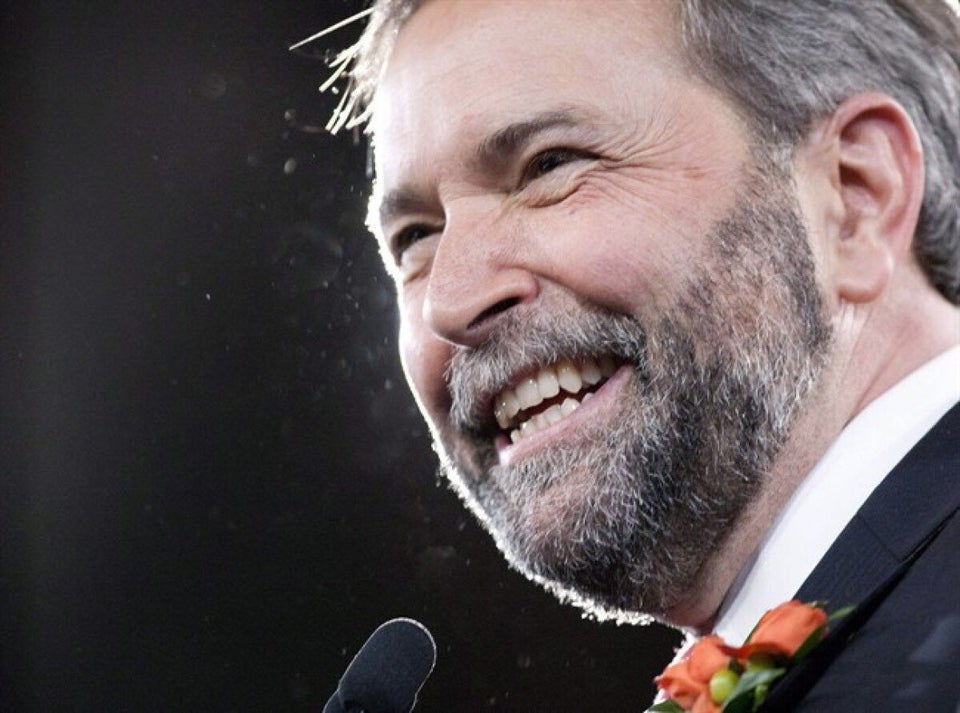 10 Little-Known Mulcair Facts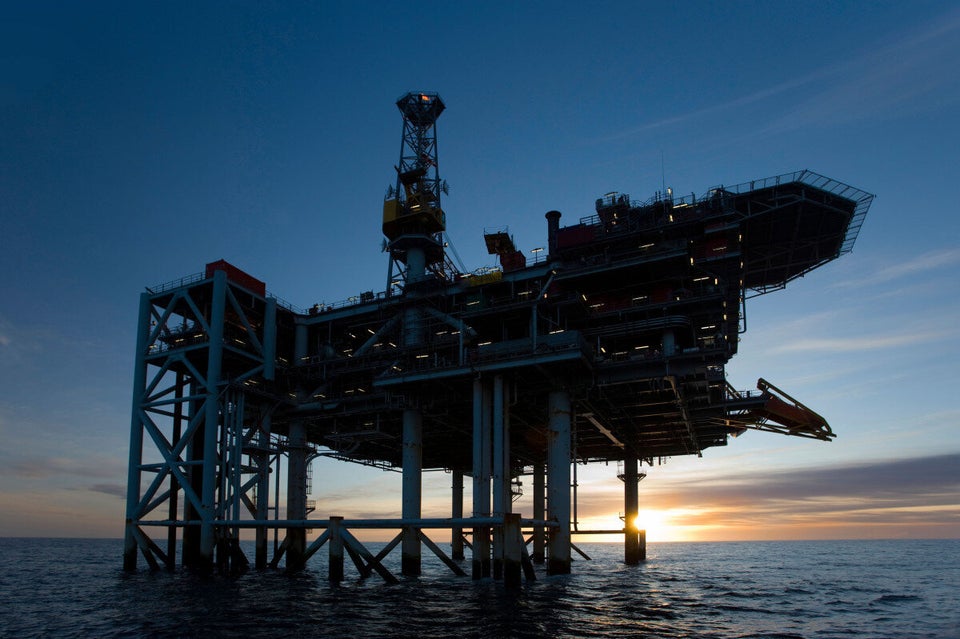 Dutch Disease: What Is It?