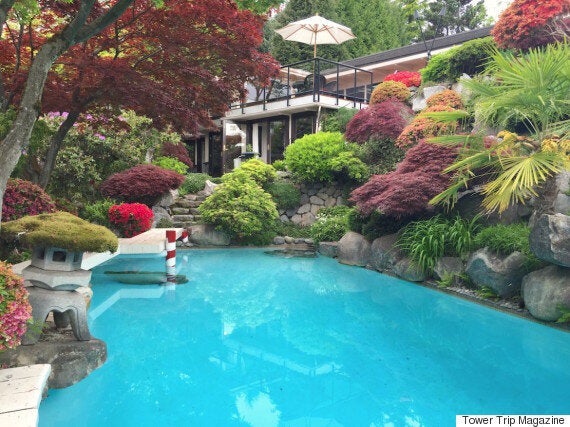 It's no secret some of the most beautiful and expensive houses are located in West Vancouver, where scenic roads reveal magical views of the ocean, downtown, and the Lion's Gate Bridge.
The public rarely gets access to these exclusive homes, but we got an eye-popping tour of one British Properties stunner and its incredible 20,000 sq.-ft. Japanese garden.
Previously featured on a Vancouver Museum modern home tour, the Eyremount Drive compound includes two swimming pools, a waterfall, guest/pool house, cabana, pergola, and numerous private sitting areas throughout the park-like setting.
But the Japanese design and creek are the real show-stoppers.
The greenery and flowers were planted in sequence so that colours continue to blossom through the seasons, explained real estate agent Aimee Middleton, who has the property listed for $4.9 million.
Special rocks were strategically placed along the creek's stream to produce different sounds and tones as the water cascades down, producing a soothing ambiance.
Built in 1957 and fully renovated in 2005, the 4,036 sq.-ft. house is filled with treasures and details such as custom liquor cabinets, handmade faucet knobs, handmade tiles imported from Japan, and a custom, sunken walk-in shower.
But who needs to stay indoors when you've got a garden like this?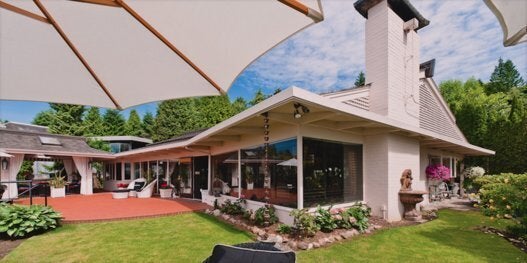 West Vancouver Garden Home


Popular in the Community