If the winter holidays are about spending time with loved ones exchanging presents, then winter holiday air travel is about spending time with strangers exchanging horror stories.
Sure, it's a stressful time of year to fly -- what with the crowds, delays and cancellations galore -- but now and then an airline will step up their game, inject a little corporate Christmas cheer and take the edge off of travellers until Dec. 25.
In this case, that airline would be WestJet. The Calgary-based airline is tearing off the wrapping paper behind their four-month video project to pull off a "Christmas Miracle" for 250 passengers. If you haven't watched the video already, here's the play-by-play:
The airline sets up virtual kiosks at Hamilton and Toronto International Airports for two Calgary-bound flights. Passengers scan their boarding pass, prompting a video stream of a WestJet Santa asking what passengers want for the holidays.
Meanwhile in a studio in Calgary, volunteers record their requests then scramble to buy, wrap and deliver all the presents to Calgary International Airport so they fall out of the luggage carousel just as the passengers arrive.
What did the passengers wish for? Well, the presents are everywhere on the gift-giving spectrum, ranging from fresh underwear to a big-screen TV.
But the airline's biggest gift has yet to come. According to the airline, once the video hits 200,000 views on YouTube, it will start giving out free flights to families in need via its partners with Ronald McDonald House Charities. As of Monday evening, the video stands well over its goal with nearly 295,000 views.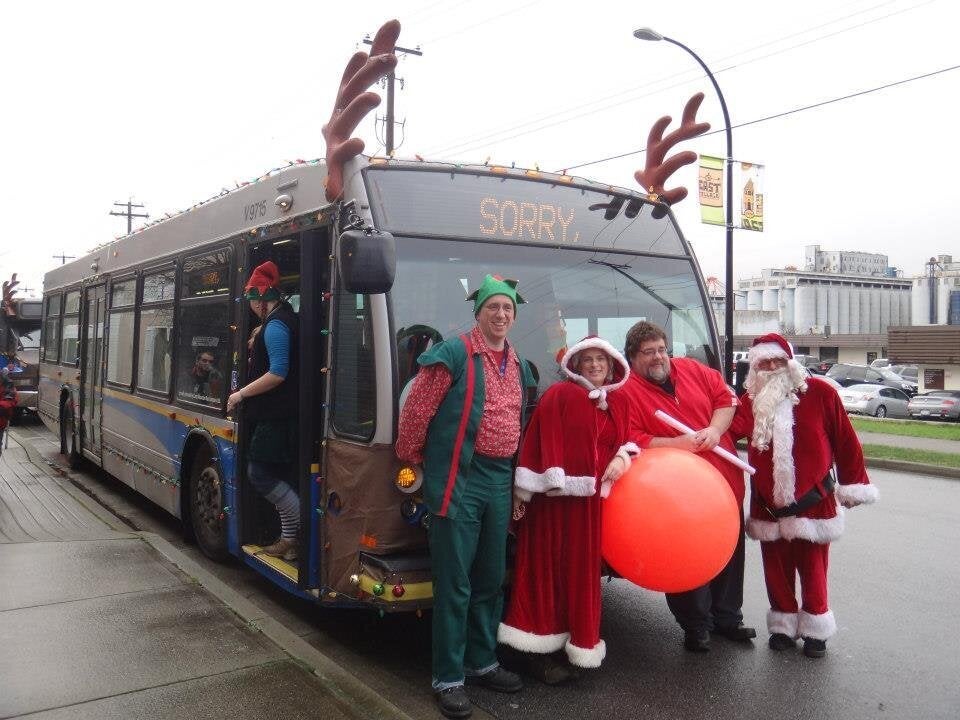 Christmas Giving in Vancouver