Angie and Jason Hordichuk somehow anticipated that the Fort McMurray wildfire would force them from their home.
They set aside their most valued possessions in May 1 — the day before the evacuation order came. They had no idea that their house and their entire neighbourhood of Beacon Hill would burn to the ground.
As Angie drove away in her pick-up truck on May 2, she towed a trailer full of her family's most valued items. Her children were in the back seat and her husband, who was working at a nearby oil site that day, was on the speaker phone — talking her through the evacuation route. They were deciding on a safe place to meet, out of the fire's path.
The Hordichuks bounced from campground to campground in the weeks following the fire. They couldn't return to Fort McMurray yet, so they tried to make the best of the beginning of summer.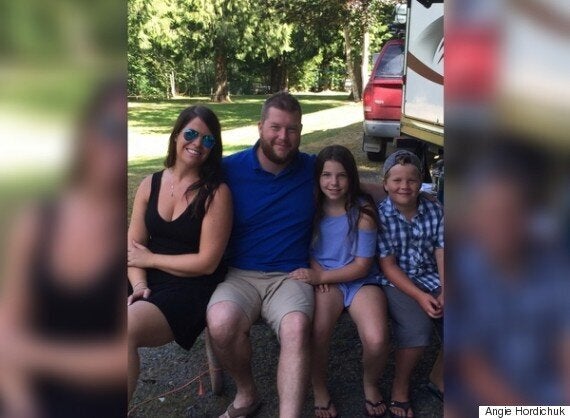 While staying near Red Deer, the family left their trailer at a campsite to go to Edmonton for the night. When they returned the next day, the trailer — with all their prized possessions — was gone.
"I thought my husband was playing a joke on me," said Angie. "It's something you can't believe would happen after everything you've just been through in the month before."
To add to the heartache, Jason got a call the next day — his father had passed away.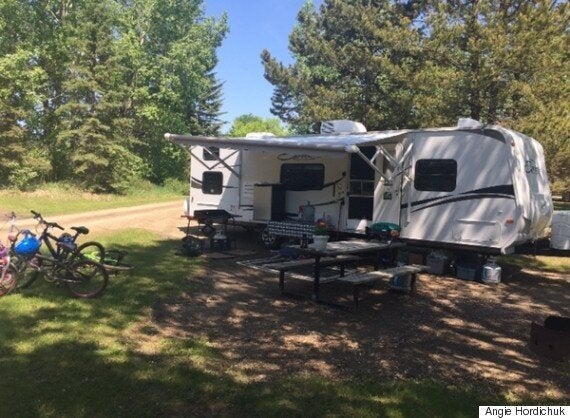 Shaken by loss after loss, the family spent the rest of the summer on the road. Four months later, they decided to return to Fort McMurray.
While they eventually got a new trailer and found a new home to rent, they were devastated to lose their family heirlooms.
One of the most treasured items was a ring Jason had given Angie years before. It was an engagement ring his grandmother received before her fiancé left to fight in the Second World War. He died in battle, and Jason's grandmother eventually married someone else, but the ring stayed in the family.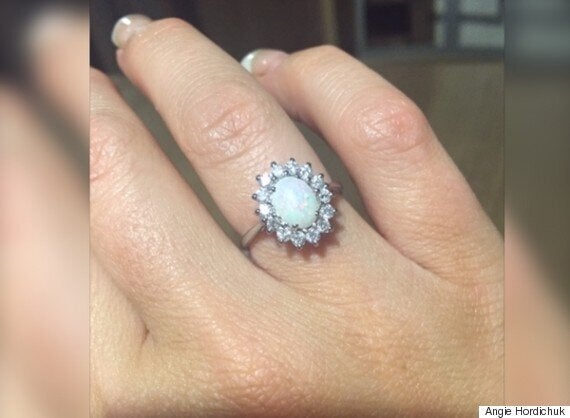 An employee named Jade had an idea. While she couldn't replace the ring, she wanted to give the couple a watch that her grandmother had also received from her fiancé during WWII. I
It was a sentimental offering — something she valued in the same way the Hordichuks treasured their lost ring.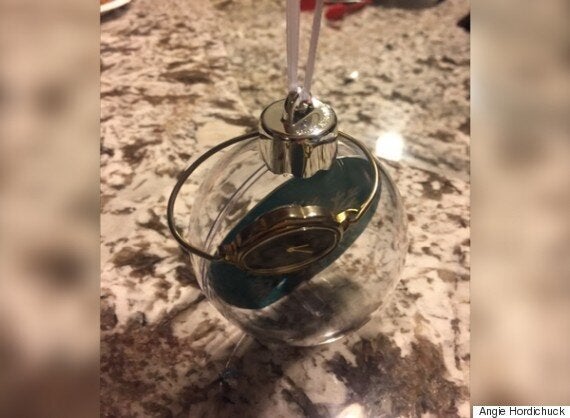 Jason and Angie were presented the ring during WestJet's Snowflake Soirée, a party hosted last month for 1,000 Fort McMurray residents most affected by the wildfires.
Angie says she was surprised by how many things her family had in common with their new friend, Jade, who was on hand for the special event.
"(Jade) also had family in the war; her dad passed away in the same way (Jason's) dad passed away. It was really emotional."
Not only did the party include free food, entertainment, and complimentary flights, WestJet employees also came up with special ways to give back to six other families.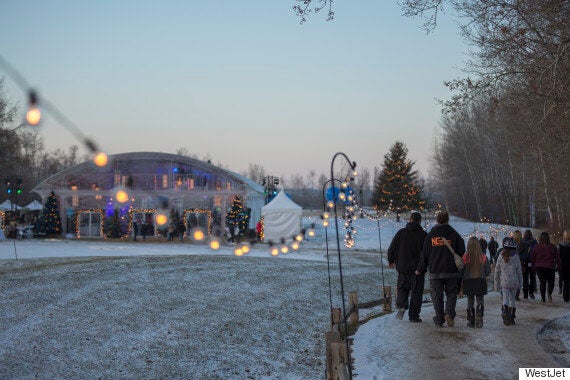 "It was not intended to replace the items these people lost," explained WestJet media relations advisor Lauren Stewart. "Instead, it was a chance for Westjetters to reach out with something special for the families."
Angie says their special gift, and the party itself, signals a bit of a turning point for her family.
"You have good and bad days. But, it was nice to be around all these people who've been through the same bad times, and laugh and smile, and seeing the kids having fun."
Most of all, she said it's time to look forward.
"We're ready for this year to be over. We're ready for 2017."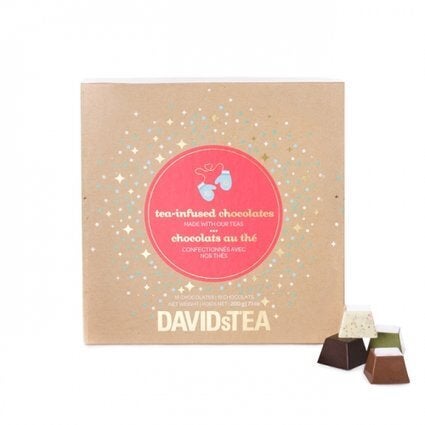 Secret Santa Gifts For Under $25