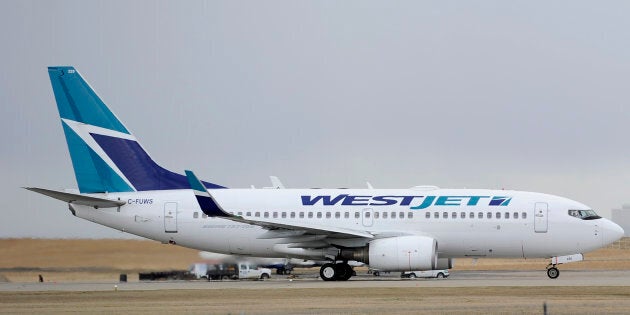 A WestJet employee is receiving an outpouring of praise after she helped reunite a man with his dying sister.
Kellie Martin took to Facebook last week to commend Susan, a WestJet employee she spoke to over the phone, for her "selfless" actions.
Martin said she had been trying to call the airline for almost ten hours when she finally got in touch with someone. She had called to ask if WestJet had any compassionate discount rates because her friend Judy was terminally ill with cancer — her brother Andrew wanted to fly from Calgary to Ottawa to be with her.
"She said that they didn't have anything for compassionate flights, it was a bereavement thing that they had and it was a 15 per cent discount but it was seven days before a funeral or seven days after a funeral and I said 'Well it's not for a funeral, however it is for a terminally ill person,'" Martin wrote.
She said she further explained the situation, noting she really wanted Andrew to be able to be with his family but he couldn't afford the expensive ticket price.
"It was killing him not being able to be there with the rest of his siblings," she said.
Martin told HuffPost Canada that Susan offered her two of her "buddy passes." They're vouchers typically given to WestJet employees to share with friends and family, but there's no restriction on who they can be given to.
The buddy passes reduced the cost of Andrew's flight from nearly $1,300 to $136 — in other words, he just had to cover the taxes.
It was killing him not being able to be there with the rest of his siblings.Kellie Martin
Martin said Susan's action brought her to tears.
"She didn't do it to get any praise or any recognition...she had no idea I was going to write that note."
She stayed on the line with the WestJet employee and they booked the flight for Andrew.
"I just broke down because I couldn't even believe that a stranger was going to do that and give us two of her passes," she said. "She didn't ask for proof or anything. I could've been lying."
Andrew cried when he heard the news, she said.
"I don't think he stopped crying....he was just so thankful. He just didn't think that he would get to be there with his sister," she said.