Father's Day can be about a lot of things — barbecues, gift-giving, hilarious cards. But more than anything else, it's about connecting with your dad, and WestJet (and Ronald McDonald House) want to remind every family of that this year.
In their 2017 ad, WestJet hooked up with Ronald McDonald House to bring together a family that has been separated by illness. Troy Hunt, a fixture and hockey coach in his community of Clarenville, N.L., has been in Toronto for two months with his wife and their 13-year-old son, Darian, who is being treated for leukemia.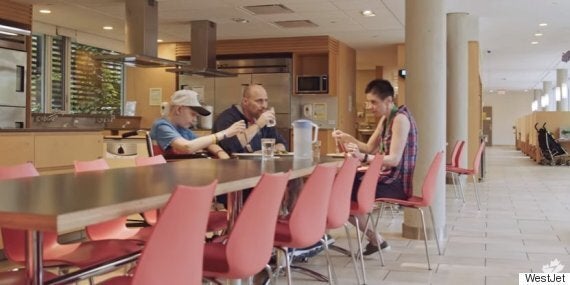 In addition, Troy was the match for the stem cell donation Darian needed, and went through a surgical procedure of his own for his son.
At home is their 10-year-old daughter, Kaiya, as well as Troy's hockey team, who he checked on even in the midst of discussing his son's diagnosis.
This is a man who goes beyond the title of dad for two kids — he's an example to the whole town, someone kids can look up to and adults can rely on.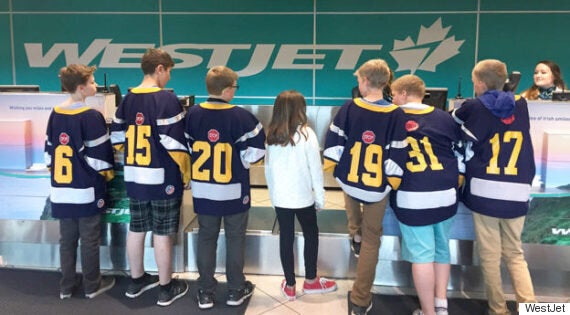 So WestJet and Ronald McDonald House took it upon themselves to find a way to remind him of that for Father's Day. And the tearjerking video below shows the whole thing.
The beauty of this ad, in our opinion, is its focus on the hope that's inherent to being a dad, the constant managing and shouldering of responsibility, while just wanting your kid to be OK.
Because that's all dads really want for Father's Day — to be able to be there to see a smile on their kids' faces.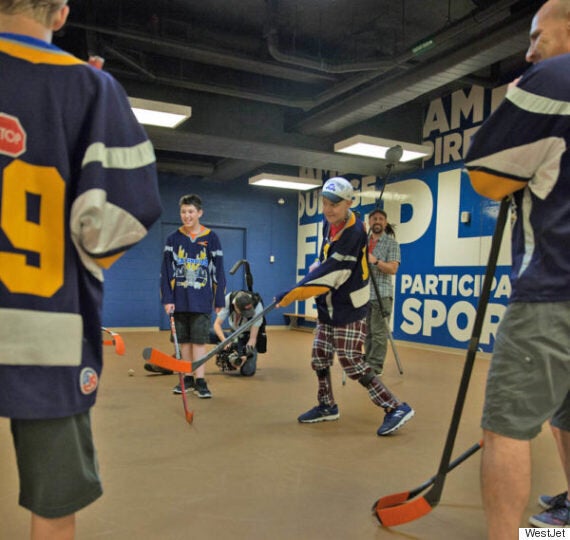 Father's Day is almost here