Talk about an up-close encounter.
A group of kayakers making their way around B.C.'s Discovery Islands ran into a humpback whale nursing her calf last week.
Then the pair — along with some more humpbacks — started putting on a show.
The whales breached several times near the group, and a few boaters caught it all on camera. Wildcoast Adventures, the company leading the outing, later compiled the footage into a video. (Watch above.)
"John doesn't need a bathroom break anymore," one kayaker can be heard saying.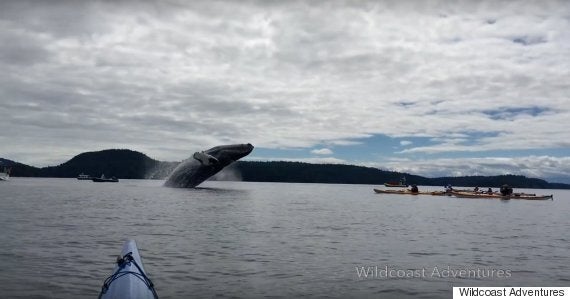 Valerie Stapinsky, who works with Wildcoast, told HuffPost Canada the encounter was a rare one.
To help protect the animals in B.C., people are advised to stay stay at least 100 metres away from marine animals or birds. If boaters — or in this case, kayakers — find themselves stuck too close to an animal, they're advised to stay still and let the animals pass.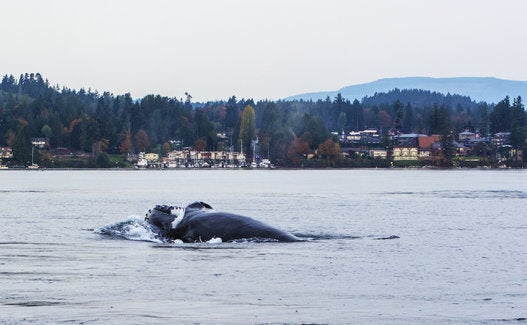 Humpback Whale Visits Mill Bay, B.C.