It's official, Canada. Justin Trudeau is officially prime minister.
Stephen Harper tendered his resignation to Governor General David Johnston Wednesday, formally paving the way for Trudeau to officially take the reins of government.
With his wife Sophie Grégoire beside him, the pair walked up the grounds of Rideau Hall with the 15 men and 15 women tapped to form the Liberal cabinet following close behind them.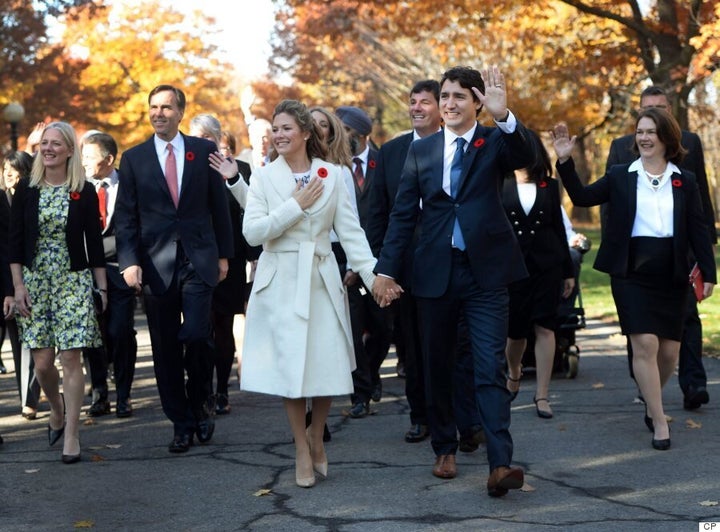 (Sean Kilpatrick/The Canadian Press)
Members of the public were invited to the grounds of Rideau Hall to mark the special occasion — a departure from private swearing-in ceremonies of prime ministers past.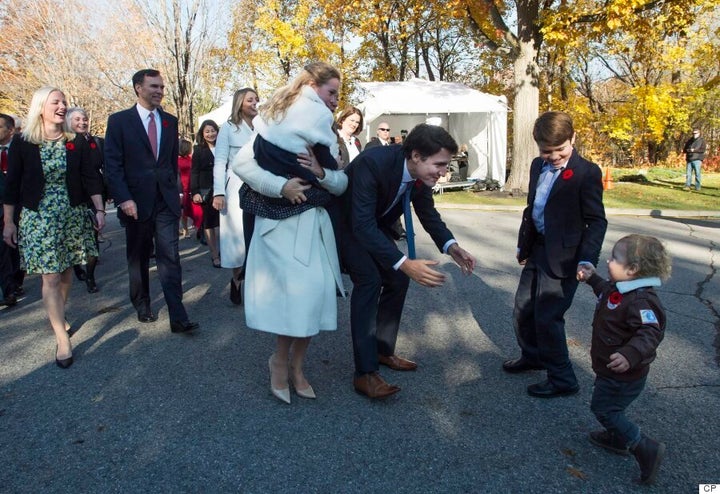 Hadrien Trudeau runs into his father's arms as Justin Trudeau, his wife Sophie Gregoire-Trudeau, holding daughter Ella-Grace and their oldest son Xavier arrive at Rideau Hall. (Sean Kilpatrick/The Canadian Press)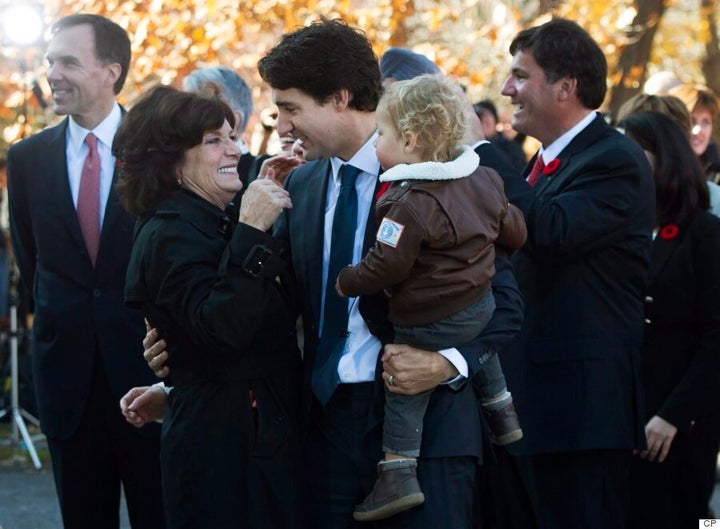 (Sean Kilpatrick/The Canadian Press)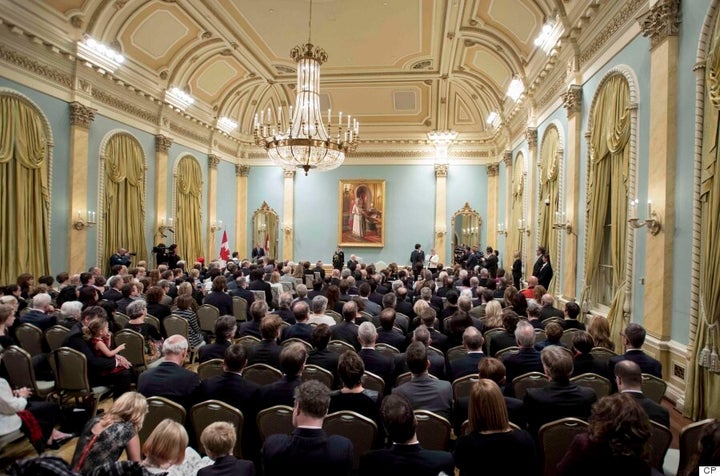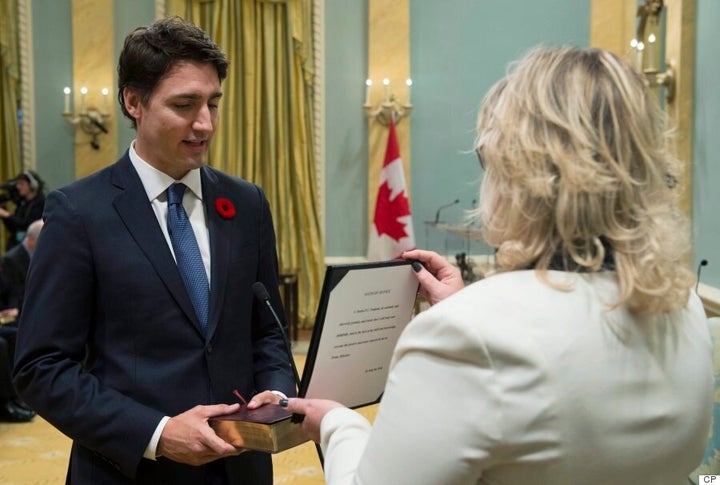 The Liberals won a majority government on Oct. 19, unseating Harper's Conservatives from nearly a decade in power.
On Tuesday's episode of CBC's The National, Conservative MPs offered some words of advice for their Liberal colleagues.
"Enjoy the learning curve," said Peter Kent to Liberal MP Chrystia Freeland. "It is a steep one."
Outgoing transportation minister Lisa Raitt spoke candidly with rookie MP Arif Virani about what she's learned in her years of balancing the responsibilities of public office and while trying to be a "present" parent for her kids.
Raitt's children, now 14 and 11, were seven and four when she was elected to federal office. She cautioned to Virani, who has two young children himself, to not beat himself up over the time spent away from his Toronto family while working in Ottawa.
"My kids understand the importance of public service and the importance of empathy and listening to people and being team builders — and that's a great gift," said Raitt.
"You're doing a good thing, you're actually helping your kids. Don't think you're harming them. You're helping your kids when you undertake a job like this."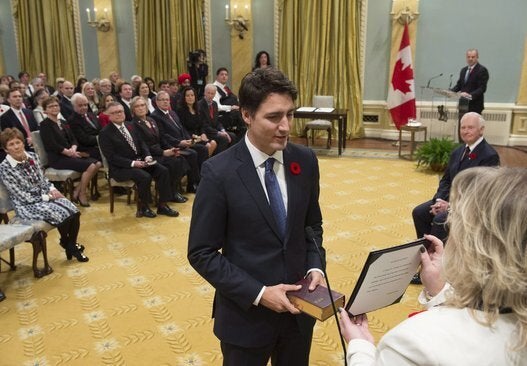 Justin Trudeau Swearing-In Day
Popular in the Community