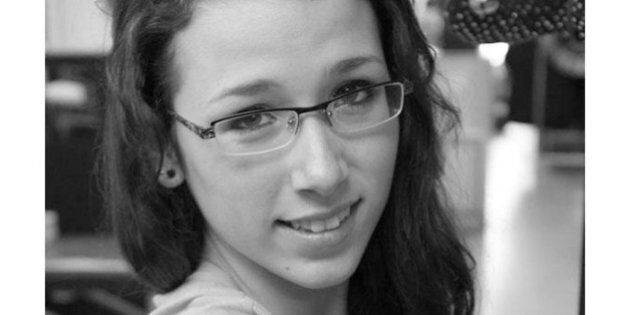 In November 2011, when Rehtaeh was 15, she went with a friend to a party. There was drinking, and her memory of the evening was spotty. At that home, her mother said on a memorial Facebook page, she was raped by four boys. One of the boys allegedly photographed the assault and distributed the evidence among Rehtaeh's classmates. Subsequently, her mother says, Rehtaeh was shunned by her community and bullied by fellow students at Cole Harbour District High School -- the same school her alleged rapists attended. After moving towns to attend a new high school, and hospitalizing herself because of suicidal thoughts, Rehtaeh hanged herself in the bathroom of her home on Thursday. Her family took her off life support on Sunday night.
The memorial page now has more than 8,000 likes, and a post by Rehtaeh's mother, Leah Parsons, has been shared more than a thousand times. I've seen a common refrain expressed online: "What are we teaching our kids?" It's a good question to ask when four young men allegedly felt that they had the right to do whatever they liked to a girl who could not -- did not -- consent, when others at the party didn't intervene, and when a young woman's peers felt that sharing a photograph of the worst thing, likely, that had ever happened to her was justified. But I think a better question to ask may be "What aren't we teaching our kids?" When it comes to what young people apparently believe today about sex and the meaning of consent, something very important isn't getting through.
BLOG CONTINUES AFTER SLIDESHOW
Rehtaeh Parsons: A Life In Photos
A teacher, Abby Norman, recently wrote a post on her blog, Accidental Devotional, entitled "The Day I Taught How Not To Rape." In it she details the discussion she had with her freshman English students about the recent case in Steubenville, Ohio, where two teenage boys were convicted of sexually assaulting a young woman over the course of an evening. Photographs and video were taken by other teens who witnessed the assault on the girl, who was unconscious from intoxication; she learned what had happened to her when friends received the visual evidence as it spread from phone to phone.
One thing is very clear from Norman's post, and from stories like those of Rehtaeh Parsons and the Steubenville victim: there are a lot of teenagers who do not understand what consent means, or that the absence of a no does not mean yes. We know that the average Canadian has sexual intercourse at 16.5 years, and that two thirds of Canadians will have sex for the first time as teenagers. But even when we provide kids with the basics of the machinations of sex -- what causes pregnancy, how to prevent STDs -- we still seem reluctant to address the basic rules around when it is OK to have sex at all. It is OK when all involved parties make it clear that they want to have sex. It is not OK when any one of those parties does not make that consent clear. The end. It is not confusing, really, as long as it is spoken. The problem is that we are keeping our mouths shut and letting kids figure it out for themselves when many of them, clearly, are getting it wrong.
"My students are still young enough, that mostly they just spout what they have learned, and they have learned that absent a no, the yes is implied," Norman wrote. We should, of course, teach that no means no, but it seems that we have to add that yes means yes, that consent means not silence -- whether out of fear or physical inability to say anything at all -- but hearty approval.
We are kidding ourselves if we think that cases like these are isolated incidents. There were 472,000 reported sexual assaults in Canada in 2009, and it's believed that only eight per cent of assaults are reported to police -- a number that is dropping. Females aged 15 to 24 are the most commonly victimized group; it stands to reason that their peers are doing a fair percentage of the victimizing. Not all reported sexual assaults are committed by males, but the majority are.
Look at a young man you know, maybe a son or nephew or family friend, and imagine him as a rapist. Does that disgust you? Then teach him how not to be one, and talk to all the young people in your life about what sexual assault is and how to know when consent has truly happened. Maybe then photos like the ones that haunted Rehtaeh Parsons won't be spread around school hallways but instead will be reported to police, because they will be recognized for what they really are: evidence of a crime.
Popular in the Community