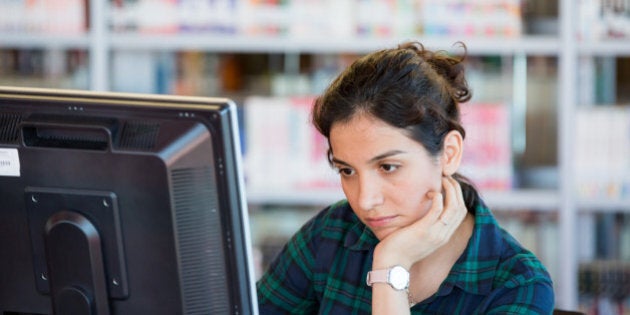 What is open access (OA) publishing?
This rise in OA has many benefits, including acceleration of discovery, greater access to science in low-income countries, higher rates of citation of published work, greater scope to publish negative results, improved education, and public enrichment. Indeed, many funding agencies now mandate that research funded by them (or by tax payers) must be made open access.
Emergence of predatory OA publishers
Sadly, the apparent success of the OA model has attracted a growing number of entrepreneurs who are trying to cash in. These entrepreneurs have little or no scientific credibility, but have launched their own 'journals' which essentially publish everything that is submitted to them, without any peer review or scrutiny, so long as they get paid.
Predatory journals publish anything and pay little to no attention to serious ethical violations, such as fabrication of data and plagiarism.
How to spot a predatory OA journal?
The simplest approach would be look up Beall's black list and see if a journal is included in his list. Based on the spam emails we get, we suspect any journal that send us invitations full of grammatical errors, and invitations that have nothing to do with our field or expertise (e.g. yoga, management, and nursing).
Predatory journals tend to use very lofty titles ("International or World Journal of...") to mimic established journals. The adulatory spam emails (e.g. "We Adore Your Research" in the subject line) we get are typically sent using Gmail, Yahoo or such free email, and rarely provide the names of editors. The publisher's address is usually not provided or is fictitious. Emails from predatory journals rarely provide an opt-out option.
The email solicitations we get from predatory journals nearly always promise rapid publication (sometimes as early as within three days!), and tend of offer discounted fees or special offers (e.g. 50 per cent off, or $99 for a limited time). Typically, they will include some address based in the US, but careful scrutiny would suggest they are based out of India or Africa. In fact, there are data that India is probably the world's largest base for open-access publishing. OMICS is merely one of many predatory journals based out of India, a fact that has been highlighted in Indian media.
Predatory journals publish anything and pay little to no attention to serious ethical violations, such as fabrication of data and plagiarism. The science-free process used by predatory OA publishers does not allow anyone to verify or challenge research studies that may have serious design flaws or biases.
This fact was demonstrated by a sting operation conducted by Science magazine in 2013. John Bohannon, a scientist who writes for Science, sent, using fictitious author names, completely flawed, fake manuscripts to 304 open-access publishers, including 121 from Beall's list. The flaws in the manuscripts were glaring and should have led to their rejection. In reality, 157 of the journals accepted the paper! For the publishers on Beall's list, a stunning 82 per cent accepted the paper.
Predatory publishing can have disastrous consequences. Already, researchers and patients are struggling to separate good from the junk that is online, and the explosion of predatory OA has made this even more challenging. Over time, junk science published in predatory OA journals will overwhelm the volume of good quality, peer-reviewed science. So, it is possible that medical practice will be influenced by seriously flawed work, including those published by folks with agendas (e.g. anti-vaxxers). This can harm patients.
Universities will now need to carefully scrutinize publications of faculty members when they are recruited, and when researchers go up for promotion. We predict there will be more and more examples of papers being retracted.
In principle, OA publishing is a good idea, as it democratizes access to scientific information. Also, the OA model is forcing traditional publishers to get out of their greed mindset and come up with better solutions. The challenge is operationalizing and regulating OA, to ensure that the model stays credible and sustainable. Also, good peer-review and editorial oversight by credible agencies is key to ensure quality.
The acquisition of Canadian journals by OMICS has rattled the medical research community, and scientific societies that host the journals, putting their reputations at risk. Some of these journals have already migrated to other publishers, while others are doing so.
We call on our Canadian research fraternity as well as professional societies to distance themselves from any journal that is owned by OMICS. We also call on Canadian research agencies and regulators to investigate the sale of Canadian publishing groups to OMICS, and develop regulations to protect the integrity and independence of Canadian journals.
Madhukar Pai is a Canada Research Chair in Epidemiology & Global Health at McGill University, Montreal. He is the Director of McGill Global Health Programs, and the Associate Director of McGill International Tuberculosis Centre. (@paimadhu)
Eduardo L. Franco, is a James McGill Professor and Chairman, Gerald Bronfman Department of Oncology, McGill University. He is also the Director of the Division of Cancer Epidemiology at McGill University.
Disclosure: Professors Pai and Franco are members of the editorial boards of OA journals such as PLoS Medicine and eLife, as well as of several other traditional academic medical journals. Their interviews on predatory OA publishing can be found on CTV News and its website.
Follow HuffPost Canada Blogs on Facebook