Being a believer of ISR (Individual Social Responsibility), I have offered free coaching to more than 50 students from all over the world for B-school applications. Some have secured admissions to schools in U.S. and Canada, and a few have received scholarships. I hope that gives me some credibility to share some insights with you. Start by checking out my June 14, 2013 graduation day celebration at my university campus to understand my passion and advocacy.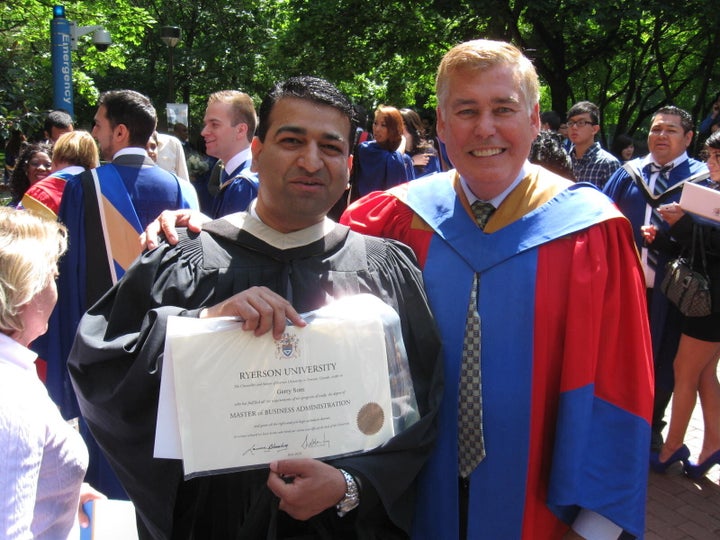 There are some naysayers who consider a college or university degree to be simply a fancy decorative title, or waste of time and money. I strongly disagree. Ask those people to name any five tools for market analysis, five techniques for industry disruption, or five recommendations to save money on taxes (legally), and wait for silence and a sheepish grin. Not everyone is destined to become like Steve Jobs (one of my heroes) by self-learning, innate abilities, or coinciding circumstances alone. Of course, there are people who have succeeded with partial or no formal education, but they are probably rare exceptions -- not the norm.
The education systems in the world may not be perfect, but education itself is without doubt vital for individual and national progress. You need to understand the world to manage yourself or organizations better. You need peers, an environment conducive to learning, and strong networks. Here are some F.A.Q.s posed to me on a regular basis:
Why DBA/PhD in Business/MBA/BBA/B.Com./Diploma?
Who should consider pursuing formal business education?
Immigrants who cannot find jobs / feel ill equipped to face the job market
A professional whose career has hit a wall, with no promotion or salary raise
Women who have hit the proverbial corporate glass ceilings (based on gender bias)
People interested in self-development and leadership skills
Candidates who wish to better understand how the world works
Entrepreneurs, wannabe business owners, or operators of non-profit organizations
Management executives who do not have formal business training
Poets who want to become Quants, or Quants who want to become Poets
If you are a lone wolf and need more friends and professional connections
Anyone who has been out of school for long, and is interested in stimulating the brain
People from a non-business backgrounds, interested in career change
As a stepping stone for a PhD. in Business or DBA (Doctor of Business Administration)
Undergraduate degree holders having difficulty finding jobs (lower opportunity cost)
Anybody interested in Business Management, in general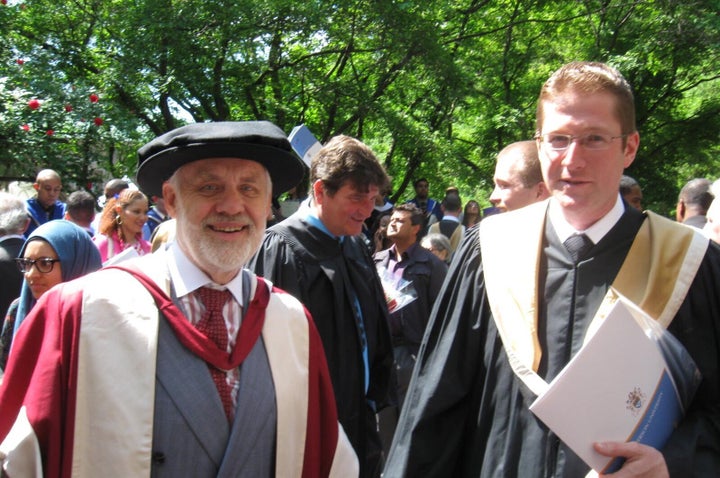 Do you have any tips for success, while pursuing Diploma/BBA/MBA?
What business programs do you recommend for students in Toronto, ON?
My choices of B-schools in the region are as follows (in no particular order):
Rotman University of Toronto)
Richard Ivey (Western University)
Schulich (York University)
DeGroote (McMaster University)
Ted Rogers (Ryerson University)
Queen's University
Wilfrid LaurierUniversity
Goodman (Brock University)
Any AACSB accredited business school in Canada or the U.S.
Here is a list of business schools in Canada, for your reference. Your choice will greatly depend on what specialization you wish to pursue. Not all specializations are offered in all schools (examples being courses on energy and mining). Please do your research, and make a decision based on your budget, availability of funding, eligibility, strengths, location, commute time, and comfort level. Try to visit these universities, interact with the students as well as alumni, and even sit in on some classes (with permission) to get a feel of the school environments, and to see if you are a good fit for each other (there has to be a compatibility both ways). Of course, there are many colleges in the GTA offering diplomas or certificate courses in business as well for entry-level studies. Begin preparing very early on, submit completed applications as soon as their dates open, and chase all the scholarships listed on their websites apart from applying for OSAP and/or bank loans!
Is there a guarantee of success after studying business?
Almost every industry or company needs managers, analysts, consultants, administrative assistants, business development professionals, and salespeople. You can gain a competitive advantage by having an expertise in more than one area -- for example, knowledge of business apart from expertise in your own field like technology, healthcare, energy, media, retail, communication, real estate, trades, and service industries. To bring your A-game to the job market, differentiate yourself from your competition. While there is no guarantee of immediate financial returns as a newbie, there is certainly intellectual and personal development (intangible gains) in the short-term, as well as tangible financial benefits in the intermediate and long-term.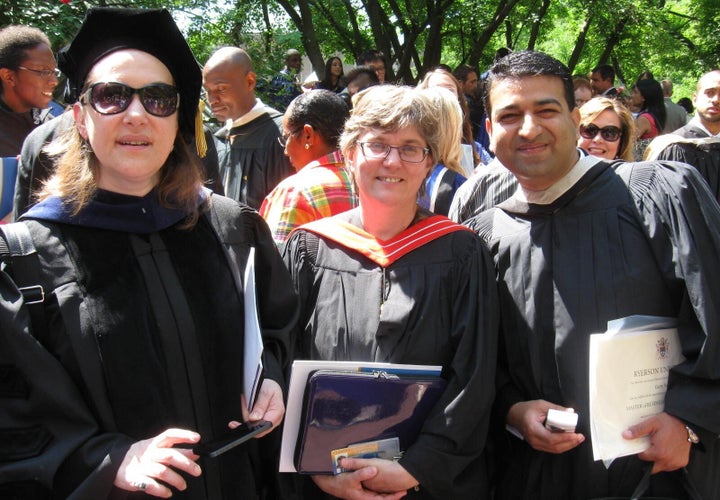 What if one cannot afford formal training?
While society needs professionals in all areas, it helps if every citizen is aware of the fundamentals of business. Get a basic understanding of (a) statistics (b) economics (c) accounting (d) finance (e) marketing and (f) general business principles, by reading business sections of newspapers, magazines, blogs, books (the Dummies series on these topics are useful too!) and watching videos and movies on business topics. There are colleges offering independent courses (online / classroom) in these disciplines, for as low as $600 a course, per term of four months, with one class a week (an example is the Chang School in downtown Toronto). Educate yourself at home or at the library on these topics. Visit online sites like Khan Academy (Sal Khan, the founder, is one of my role models). Learn something new every day, and pass on your knowledge to others. Let us make the world a better place.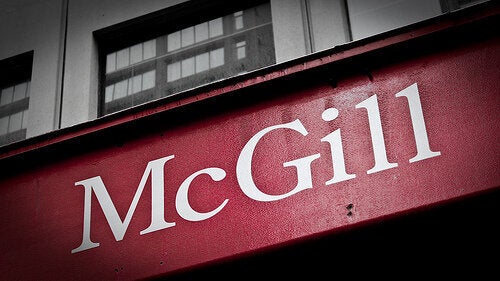 The Times Higher Education World Reputation Rankings 2013