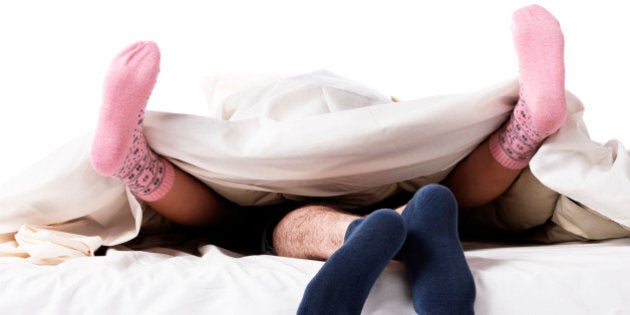 Do you ever watch a movie, riveted by those slow, languorous, delicious lovemaking scenes; or the rip-your-clothes-off-and-get-sweaty-in-the-heat-of-the-moment scenes that make you want to howl at the moon: "I want that!"
In theory, a good partner makes for good sex. Sex columnist, Dan Savage, says partners should be GGG: "good, giving and game... good in bed, giving equal time and equal pleasure, and game for anything -- within reason." But some of us need more specific guidelines for good sex.
A wonderful piece of research asked an eclectic group of participants about the qualities of great sex. I had jotted down the list of the common themes that emerged, tucked it away and then forgotten where I'd seen it. You may want to compare my take on these themes with the original research.
Being present: We hear more and more these days about the importance of being fully present in all of our activities. When you are with someone -- here and now -- and they are with you too, your presence creates the basis for physical and emotional intimacy. If you are truly there with each other, every move you make, every caress and kiss given and taken with deliberation resonates with both of you.
Connection: Presence forms the basis for connection because you are embarking on a journey together. Although our sensations are our own, being connected to another person sensually allows both to appreciate the other's sensations.
Deep sexual and erotic intimacy: No matter how simple or complex your sexual activity, you may feel like you have never done this activity in this way with anyone else before. There is nothing but feeling and connection. Turning on a partner can be very erotic, as is stripping away layers to get to basic instincts.
Communication: Think about what turns you on. Ask yourself about the key elements of why it turns you on. Now try to express this to a partner. When your partner asks you to say or do certain things, if you find yourself wondering why and want to find out, try to ask them from the viewpoint of true curiosity rather than criticism.
Perhaps the best example of good communication happens when you are trying something different, like adding a potentially charged sexual activity to your erotic repertoire. A colleague wrote me once, when there is a high degree of communication due to embarrassment and pain there is also a nod to the high degree of intimacy from joint discovery, new pleasures and the communication of desires that may feel taboo.
Interpersonal risk-taking and exploration: If your partner suggests something or starts to initiate a new position or activity, the basis of this exploration is trust. If you make it clear you are ready to go there, clear communication now plays a vital role. Do you like it? If not, perhaps there something you can do that will make it more enjoyable/comfortable. If you don't like it and want to stop, it is important that you can count on your partner to continue to think well of you and desire you as before. The same holds true if there is something you suggest that they reject.
Authenticity: This is not a movie (even if you are recording it for future pleasure). You are being as real with this person as you know how to be. Even if you are role playing, it is with the part of you that you are willing to share with your partner. How unfortunate that people sometimes feel they need to pretend enthusiasm for something that gives them no pleasure, either personally or through their partner's pleasure.
Vulnerability: Acknowledge that this incredibly intimate activity can end in physical or emotional distress -- or joy. If you are a survivor of sexual or emotional trauma, your partner has to pay particular attention to your sensibilities. If you have a disability and must put your trust in your partner's assistance and tender caring, you are opening yourself completely, trusting that you will come to no harm. Anyone engaged in sexual activity is wide open: with concerns about physical "imperfections" and the secrets of the most intimate parts of their bodies. Breaking down barriers and allowing your partner to see your vulnerabilities is a great gift.
Transcendence: Did the earth move? Perhaps not, but how wonderful if while being in your body and present with your partner, you are still able to go somewhere you have never been before, whether it be a spiritual experience or a letting go that is so powerful you feel lost -- and found -- at the same time.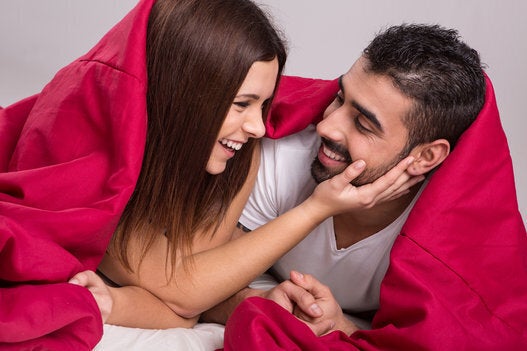 Myths And Facts About Modern Sex
Popular in the Community