 Boy did the analysts get it wrong this time.
The big banks' total profit for the three-month period ending July 31 was an almost even $7.5 billion. That's for three months, not a whole year.
But in the meantime, here's an idea of just how much money the Big Five banks are raking in right now. (Text version below slideshow.)
WHAT THE BIG FIVE BANKS' PROFIT COULD BUY YOU IN THE REAL WORLD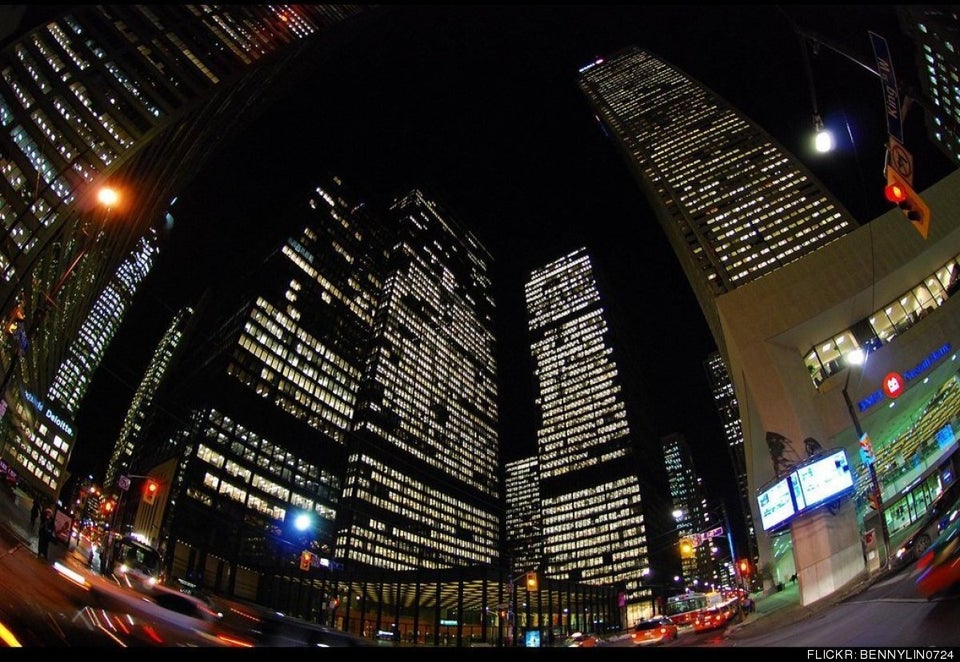 What Canadian Banks' Profits Can Buy In The Real World
Tuition for 1,397,689 undergrads
5 billion fees for using another bank's machine
Banks can charge up to $2 or even $2.50 for non-customers using their machines, but we've used the more common $1.50 charge for this calculation.
1.36 billion fresh whole chickens
2.5 billion rides on Toronto's streetcar
The cash fare rate on the TTC is $3.
1,978,891,820 poutines at Harvey's
Assuming a retail price of $3.79 each.
1.25 million 1978 Darth Vader figurines
The average annual salary of 163,043 Canadians
4.54 billion medium-sized double-doubles at Timmies
Assuming a pre-tax price of $1.65 per cup.
7,500 performances by Sting at your birthday party
The basic model at the suggested retail price of $15,995.
The entire economy of the Bahamas