Are you planning a home renovation? Chances are your neighbor is, according to a recent survey by Houzz.com. In the next two years, 72 per cent of Canadian homeowners surveyed are planning to decorate or redecorate, 40 per cent are building an addition or remodeling, and another 11 per cent are planning to have a custom home built.
What Do Kitchen & Bath Renovations Cost?
What are Canadian homeowners spending to improve their kitchens and bathrooms? Nationally, Canadians are spending an average of $23,300 Canadian to upgrade their kitchen cabinets, appliances and workspace. Bathrooms are smaller investments, with Canadians investing an average of $9,100 to remodel everything from plumbing fixtures to tile and lighting. Americans are spending an average of $27,000 U.S. on kitchens, and $11,300 on bathrooms.
These averages however don't reflect the regional diversity when it comes to these projects. Calgary residents are investing the most in their kitchens, spending an average of $32,200, while Vancouver homeowners are spending $22,200, almost $10,000 less and slightly below average. Spending outside of major metropolitan areas average $19,500. Montreal homeowners are the biggest spenders on bathrooms, investing $11,500 on average, and Toronto is close behind at $10,500. While big spenders on kitchens, Calgary homeowners are spending the least on their bathrooms, averaging $7,500.
The survey also found that remodeling kitchens and bathrooms are top priority for Canadian homeowners, and also for their American counterparts. In the next two years, 50 per cent of Canadian homeowners on Houzz are planning to remodel their bathrooms, and 48 per cent are renovating a kitchen. This compares favorably to the 33 per cent of homeowners surveyed who remodeled their kitchen in the last five years, and the 40 per cent who remodeled a bathroom.
But Canadian homeowners are approaching their projects differently than homeowners in the U.S.; not just what they spend but also how they get it done.
BLOG CONTINUES BELOW SLIDESHOW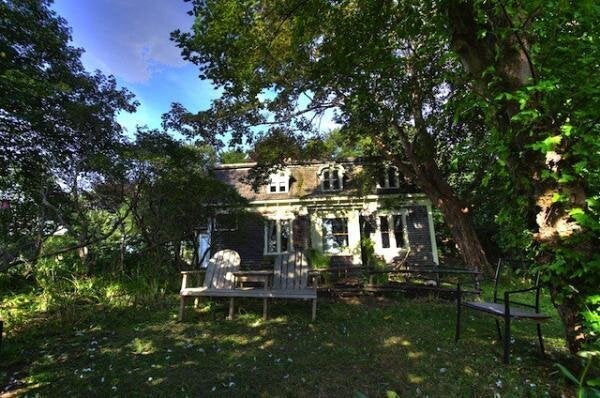 Most Expensive Houses For Sale In Canada
While kitchen remodeling and bathroom remodeling are #1 and #2 on Canadian project lists, what other priorities are Canadians planning? In the next two years, Canadians are also planning to take on flooring (44 per cent), replacing windows and doors (32 per cent), living room/family room additions or remodels (31 per cent), and patios and landscapes (31 per cent). These priorities are similar to those in the U.S., though Americans are focusing significantly more on their patio and landscape projects than on living room/family room renovations.
Regionally, Calgary residents surveyed are planning more custom homes and additions, as compared to other Canadians surveyed. 17 per cent built a custom home in the last five years, vs. 12 per cent for all Canadian homeowners on Houzz, and 49 per cent built an addition. 59 per cent of Calgary residents are planning a custom home build or remodel/addition in the next two years, as compared with 46 per cent of homeowners surveyed in Montreal and Toronto
Canadian homeowners on Houzz like to take a hands-on approach to their projects, and at a significantly higher rate than their U.S. counterparts. In fact, 76 per cent of Canadian respondents report doing some or all of the work themselves. They do however recognize when they need professional help. In the last five years, 61 per cent of respondents report hiring a general contractor, 50 per cent a carpet or flooring professional, 30 per cent a kitchen and bath professional, 24 percent an interior designer, 21 per cent a landscape professional, and 18 per cent and architect.
Regionally, Montreal residents surveyed are more likely than other Canadians to hire help for their projects, and to go over budget. They are also more likely to hire an architect than other Canadians. Edmonton residents by contrast are the least likely to hire an architect. Fifty-seven per cent of Montreal residents reported going over budget on their most recent remodeling project, a significantly larger group than the 44 per cent average for all Canadian respondents.
New Motivations & Financing Approaches
Most surprising among the survey findings are the motivations behind these projects. Even in the current economy, Canadians are remodeling to please themselves, not the next owner. When asked what is important to them when taking on their next project, 83 per cent of Canadian Houzz users cited improving the look, feel, flow and layout of their home, while only 56 per cent cited home value. Increasing home value, while second priority, is still more important to Canadians than Americans surveyed, only 47 per cent of who cited return on investment as important.
Canadians are still taking a conservative fiscal approach to projects; when it comes to financing, Canadians as a whole are saying "no" to loans -- only 14 per cent are planning to take out a line of credit. But they aren't willing to wait to renovate; 60 per cent say they will cut back on vacations, car purchases or other big-ticket items rather than delay a remodeling project.