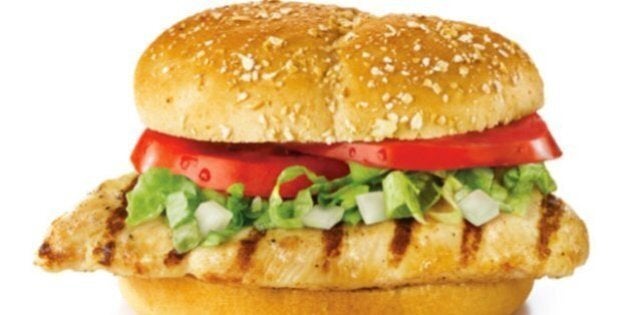 For many Canadians, Harvey's was their first experience with a fast food chain — so it's no surprise this orange-hued restaurant is intrinsically tied to the idea of burgers in our fair country.
Over the years, they've added a variety of items to the menu, including everything from gravy-slathered poutine to healthier salads to breakfasts and more. But when it comes to eating those flame-grilled hamburgers, you might want to hold off on reaching for the classics.
"When you want the convenience of eating food prepared in advance, the restaurant needs to put some extra preservatives into their food to keep it shelf stable, and, oh right, they want you to come back. So added fat, sodium and sugar in the food will often elicit those taste buds that will do just that," says Andrea Falcone, a Toronto-based dietitian. "That's not to say I don't dine out, or grab a quick burger from time to time, but it does mean my hazards go on a little brighter to make sure I'm still staying on top of my nutrition when opting for a dine out option."
We asked dietitians across the country to take a look at Harvey's menu to determine what exactly we could eat in order to choose healthy options at the chain. Falcone notes that while it's great you can pick your own garnishes, be watchful of the sodium they can add to your meal, particularly for the sauces and pickled toppings. Interestingly, she also noted one important fact about Harvey's online nutritional information.
"Harvey's has a great lay-out of the foods they offer, but be careful — everything is listed separate. So a burger patty, for example is listed separate from its bun. An original bacon cheeseburger has 1430 mg of sodium in it. Add the bun and you add another 320 mg, for a total of 1750 mg of sodium, more than our total daily allowance of 1500 mg of sodium."
So with a watchful eye, here's what these dietitians suggest you order at Harvey's when you're looking to eat healthy.
In our series The Dietitian Dish, we ask Canadian dietitians what they would recommend as breakfast, lunch or dinner options at specific fast food and chain restaurants in the country. Please note, none of the dietitians below are associated with the restaurants we choose, and the restaurants are not paying us to dissect their food. Which restaurant would you like to see us tackle next? Shoot us an email at CanadaLiving@huffingtonpost.com or let us know in the comments below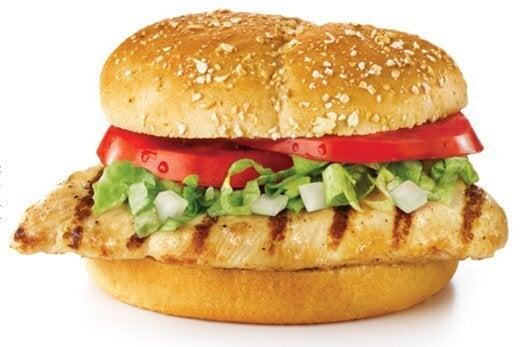 What Dietitians Suggest At Harvey's