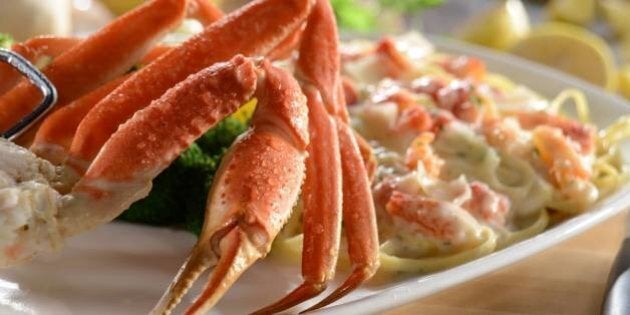 Red Lobster has been around in Canada for decades, and for those of you who grew up with their TV commercials, you know the name evokes images of juicy lobster, buttery shrimp and a ton of steaming mashed potatoes.
For the most part, these are the chain's classic dishes, but there are some menu items that a dietitian probably would never recommend. For example, many of the restaurant's lunch Caesar salads have over 1,400 mgs of sodium (blame the dressing), while their creamy pasta dishes with seafood and Alfredo sauce rack up over 4,000 mgs of salt.
And like any restaurant, sides and dressing also play a role in how many calories and grams of fat one consumes. To eat a well-balanced diet, we would avoid the baked potato, added butter or Caesar salad as sides.
But one thing you will notice right away at Red Lobster is the chain's large menu.
"This can really add to the confusion of what to choose when keeping a healthier eye on the menu options," says registered dietitian Filomena Vernace-Inserra of Vaughan, Ont. "Log onto to the menu ahead of time to look over options, consider nutrition facts, and make a decision as to what to order before you arrive at the restaurant."
This week, we asked registered dietitians what they would order at Red Lobster for lunch or dinner. From steamed crab legs to grilled salmon and of course, the chain's famous lobster tail, here are 14 dishes the experts would order at Red Lobster.
Let us know, what do you order off this menu?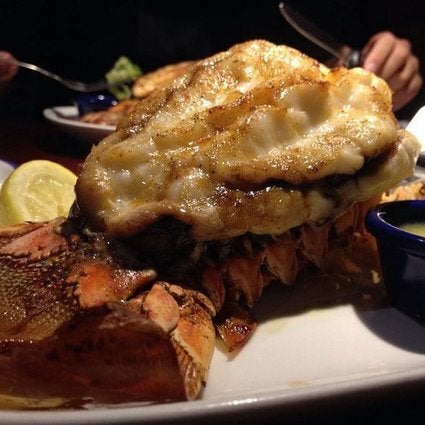 Dietitian Dish: Red Lobster
In our series The Dietitian Dish, we ask Canadian dietitians what they would recommend as breakfast, lunch or dinner options at specific fast food and chain restaurants in the country. Please note, none of the dietitians below are associated with the restaurants we choose, and the restaurants are not paying us to dissect their food. Which restaurant would you like to see us tackle next? Shoot us an email at CanadaLiving@huffingtonpost.com or let us know in the comments below