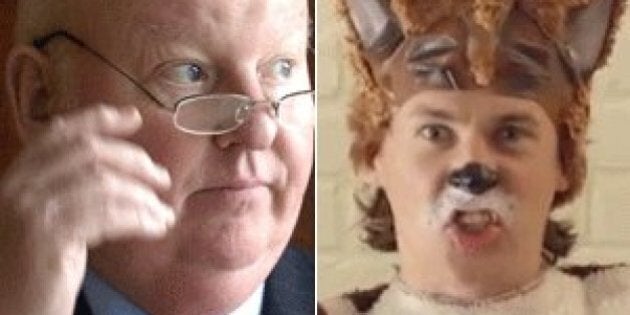 Because the Senate scandal isn't quite strange enough, a Prince Edward Island radio show has remixed some of Senator Mike Duffy's words in the upper chamber last week with that song you can't get out of your head.
Wrong, wrong, wrong.

Pay the money back .

Wrong, wrong, wrong.

End of discussion.
Listen below, if you dare.
Duffy's two big speeches in the upper chamber, in which he alleged the $90,000 cheque was all part of a "monstrous political scheme" cooked up by the Prime Minister's Office, have caused all kinds of trouble for Tories in advance of their convention in Calgary this weekend.
Say what you will about ole Duff, but the man knows how to get people talking.
Perhaps that's why consultant and HuffPost Canada blogger Gerry Nicholls believes the embattled senator is now "the Miley Cyrus of Canadian politics."
Popular in the Community