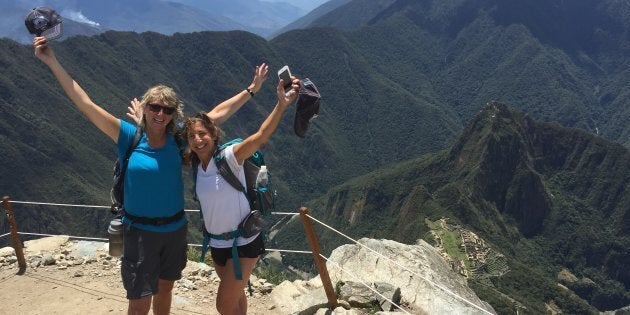 There are few places left where you can truly "unplug" from technology. Taking holidays while tethered to email and social media has become the norm. And while we try to separate family and fun from work, sometimes the nature of those channels doesn't allow an easy distilling of messages. Being online 24/7 has become an expectation for many. So when the opportunity presented itself to join a group of six trekking in the high Andes in Peru, a pilgrimage culminating in a day at Machu Picchu, I jumped at it. Admittedly I was there to learn about the culture of Peru, steeped in history from pre-Inca, Inca and Spanish colonial influence, and I was also intrigued by the physical, mental and emotional challenge of making the trek. But what I wasn't prepared for was the unexpected time of reflection offered during four days of being completely and totally disconnected. It was magic.
Our trekking crew included a couple in their early 40s from San Francisco involved in finance/tech and design, as well as a defense contractor and former teacher from Colorado writing a book. Into that mix we added three 50-something hockey-playing moms from Vancouver, hailing from a variety of business backgrounds. To say we were all used to being connected to work, family and friends would be an understatement. So it was fascinating to watch group dynamics evolve, as mobile devices became nothing more then cameras without connection.
Our local Peruvian guide lead us on daily 10-15-kilometre hikes through the Andes mountains from Cuzco to the Sacred Valley, while cooks, wranglers and horses to haul our camping gear set up our next camp. As we passed numerous Inca ruins, we marvelled at the labour to build at such high elevations and the thoughtful construction, conscious of how the elements such as the sun and moon interacted. We passed remote Andean villages where farmers harvest potatoes, and women weave textiles in a simple, yet beautiful quest to sustain daily life. We laboured with the sparse oxygen at high altitudes through three mountain passes, the highest being 15,170 feet (4,625 metres). But we were also charmed by almost tropical ecosystems leading out from the Sacred Valley to the Amazon. Such was the diversity of our trek to Machu Picchu. And except for the odd villager, stray llama, wild horse or alpaca, we saw nobody outside our trekking group the whole four days. We had unplugged and truly disconnected ourselves.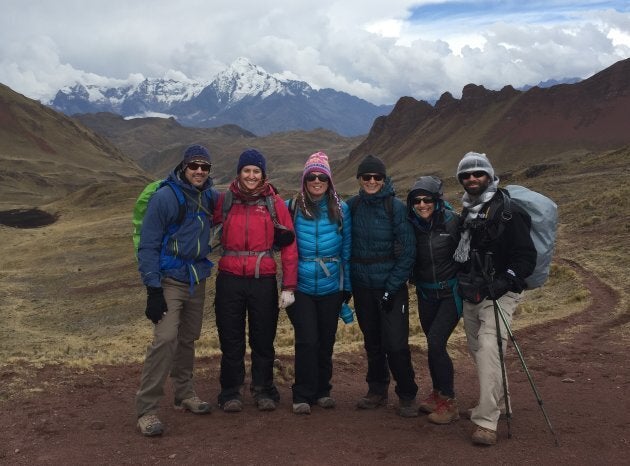 Beyond the obvious, learning about history and culture, there was the unexpected gift of reflecting while being offline.
1. We rediscovered delayed gratification. As a society we have become driven to connect, share and broadcast our every move through social media. Being disconnected denied us of that, at least temporarily. And because we were denied, we enjoyed the times spent "in the moment" much more, rather than worrying about how to share it with an audience. We also knew that the experiences we shared intimately would be ours forever. That's the basis of true friendship and it can't be found online.
2. We rediscovered the lost art of conversation. While talking after eight hours of trekking in a state of exhaustion was a challenge, somehow we embraced conversation over the dining table, family style at the end of the day, as well as through anecdotal chats on the trail. The process of breaking down barriers to evolve group dynamics was assisted by talking and asking questions, NOT linking up on Facebook, checking profiles or Googling each other.
3. We discovered community in our basic needs. While normally food, shelter, warm clothing and safety are a given, suddenly our entire day was focused on sustaining life by ensuring these were in place. A funny thing happens when people who normally drift around Maslow's Hierarchy of Needs obsessed with self-actualization are forced to go back to basics. They become more real.
4. We came to appreciate simplicity over conquest. While some in the group came to Peru with an attitude to "conquer" the physical and mental challenge of trekking, and to "discover" Machu Picchu, what we came to appreciate was the beauty in the simplicity of life in the Andes during the journey there. Removed from technology, kids walked to faraway villages to attend school, farmers worked ground crops and took livestock to market, women made textiles, and life seamlessly beat on despite a wired world beyond their access.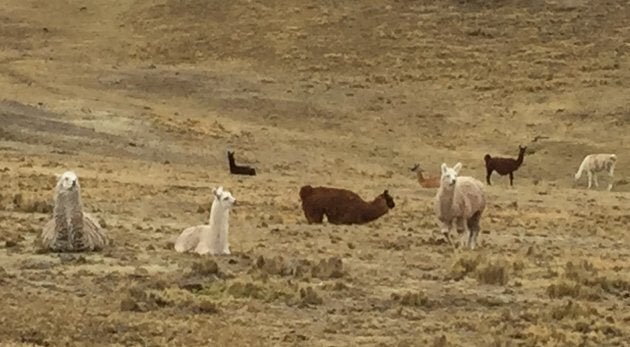 5. We were humbled by design that existed long before computers. It is truly mind boggling to consider the magnitude of stone construction, engineered design, and execution in harmony with natural elements that the Inca considered. Super-computers existed in the mind. That's pretty humbling.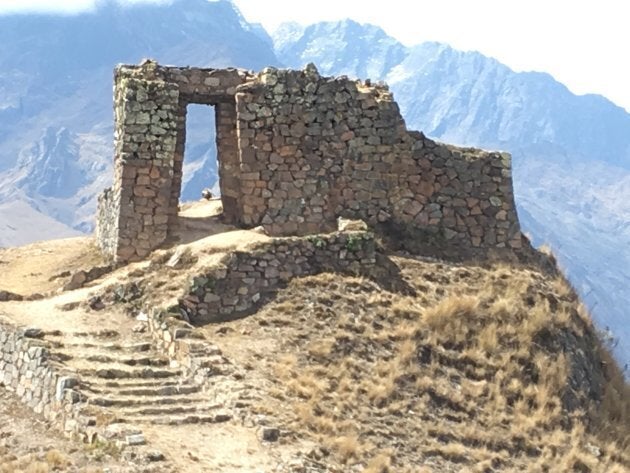 While talking and trekking in the Andes, we also came to appreciate that we needed to do this type of adventure travel while we still could. Individually we all had friends, and in some cases spouses, who would be unable to tackle such a trek. As a group of three women in our 50s, we mused how we had kept up with the others, all 10-15 years our junior. We were thankful for the good health and the adventuresome attitude, which had carried us there.
While Machu Picchu in its historic and cultural splendor was undeniably our final prize on day five, the journey there, unplugged, was the true gift.
Popular in the Community