On one of my last days in Jordan, I met a mother and two sons. The children both looked frail and had a hard time walking.
The neurologist I was working with diagnosed them with Duchenne Muscular Dystrophy, a rare genetic disorder that causes progressive muscle degeneration. They required spinal cord surgery and continuous physical rehabilitation, both of which were not available at the camp.
The doctor turned to the mother and, explained their condition, advising her not to get pregnant again. That was when she broke down crying and told us she was currently pregnant. Not only was she not able to leave the camp to provide her children with the care they needed but she was also burdened with the fact that her next child might have the same condition.
This is just one heartbreaking situation I witnessed while at Al-Zaatari refugee camp. This was only representing a fraction of what the Syrians endured.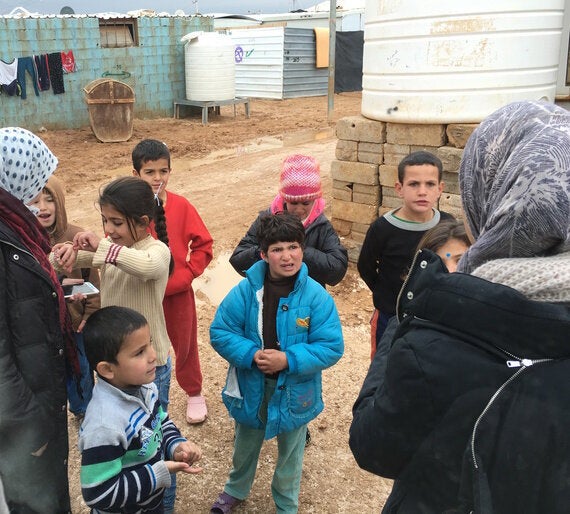 Photo Credit: Omar Alzein
I spent over a week in Jordan at the beginning of January, with the Syrian American Medical Society visiting non-profit clinics in Jordan where the Syrian refugees were populated and went into the camp to work in their Medical Centre. I did not know what to expect going into the camp, now termed the fifth largest city in Jordan.
When I first arrived, I saw children playing barefoot in the mud and cold weather; surrounded by tin shacks that they call their home. I later found out that many don't even have running water or heat.
As a first year medical student, I assisted physicians by taking the patient's health history and basic vital signs. But I didn't expect to see the immeasurable gratitude shown to us by almost all the refugees. Almost every patient visit ended with them profusely thanking the physician and me, and offering to make us duaa, the act of making a prayer in Islam. Some patients even invited us over for tea. Refugees who don't even have basic amenities were asking God to make our lives better, because that was all they had to offer us in return. Tea and a prayer.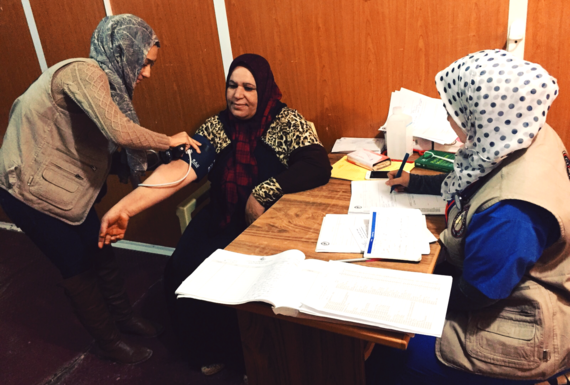 Photo Credit: Nimra Sarfaraz
Throughout the duration of a week, we saw an immense amount of patients with psychosomatic pain, meaning their physical pain was purely associated with psychological factors. Many of these patients experienced severe pain that prevented them being able to sleep. As patients described their pain they would almost always open up about their lives and we'd find that the onset of their pain coincided with the beginning of the war in Syria.
More than anything, their visit allowed them to unload many burdens that no one else would care to listen to. They would describe images of bomb blasts, of them escaping their country, being tortured in Syria by the regime and reminisce about all their family members who have passed away. It would take all I am at times to remain composed.
I distinctly remember the moment I felt most helpless. It was when we told a patient to get an MRI scan that was essential to arrive to a diagnosis. The patient then came back asking us if the MRI was necessary since it couldn't be done at the camp. He told us it would cost him 150 Jordanian dinars, equivalent to US$210. To get the scan, he would need to receive permission to leave the camp and sell the coupons that he receives every month for food at a loss to gather enough money for transportation to the closest medical center. To him, that scan wasn't as important as being able to feed his children that month.
I heard many gut wrenching stories daily that put all my problems into perspective. The grandmother who took care of 10 grandchildren because she lost her sons in the war. The man who couldn't get a job because his brother was paralyzed from a shrapnel injury and needed his care. The father who doesn't have enough food coupons to last him after the twentieth of each month and didn't have the money to buy the medication we couldn't provide him. The child who is able to recite the names of all of his relatives that were murdered.
One night, I asked the other volunteers about who they thought was in a better situation? The child that was born and raised in Zaatari and doesn't know that a better life exists, or the child that knew what a normal life is and left war-torn Syria to arrive at Zaatari? The reality is, they both live in a prison and dream of no future.
How can we go on living lavishly after everything we've seen?
I would see looks of hope in the children's eyes when we arrived, as they knew we came with candy and toys, but those same eyes showed looks of desolation as we left at the end of the day and they were left to go back to their life in the camp.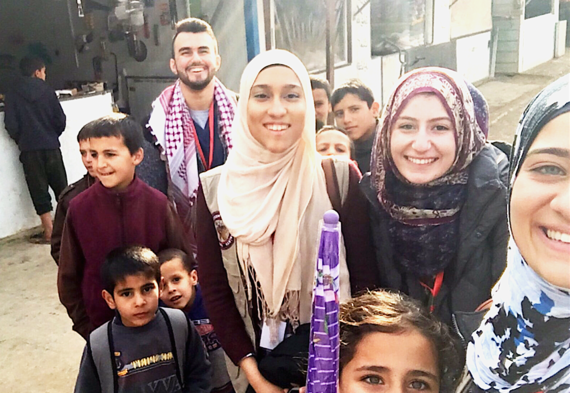 Photo Credit: Suzanne Elfarra
The refugees have given me more than I will ever be able to give to them. They have shown me the meaning of perseverance and gratitude. It is we who benefited from this mission, not them. The hardest part of this trip has been adjusting to my "normal" life. The feeling of emptiness overwhelms me everyday as I think of the children we left behind everyday.
How do we find things to complain about when there's a child that doesn't even complain of his hunger?
My mother reminded me when I arrived home: "That could have been us". The truth is, that could have been anyone of you.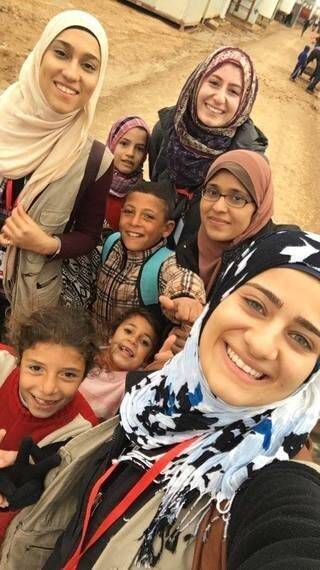 Photo Credit: Suzanne Elfarra
Follow HuffPost Canada Blogs on Facebook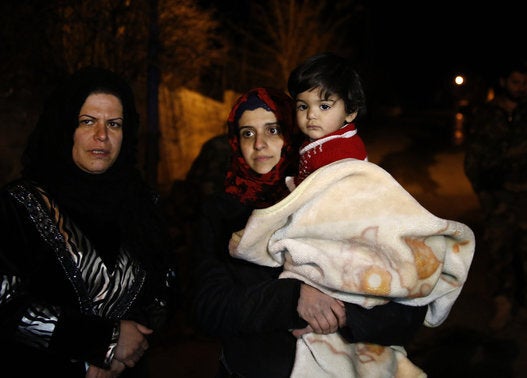 7 Deadly Threats Facing Innocent Syrian Civilians
Popular in the Community