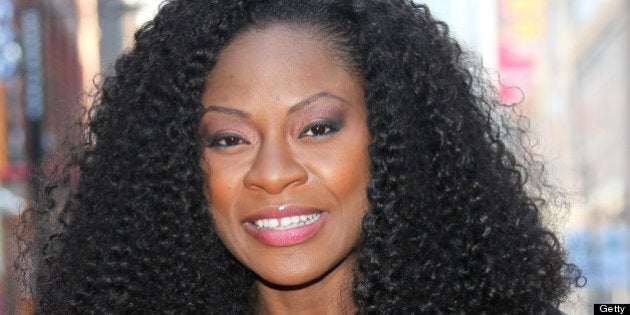 Leading up to Canada Day, the Huffington Post blog team asked prominent Canadians what they would change about one aspect of our country. We are publishing their answers in our series "What I'd Change About Canada" leading up to July 1. You can find the full series here.
When I was asked to contribute to the Huffington Post, I got fired up! I was ready to speak on every unfair thing that I experienced as a Black, Female, Canadian-born R&B Soul Singer and Songwriter. As I started typing I could feel my blood pressure rising so I stopped, took some deep breaths, and asked God what I should write about and to please give me the right words that will reach and impact even one person In a positive way. Believe me, I was prepared to call it like it is about the Canadian music industry. But then I realized that in spite of it all, I have been so blessed to make music for a living for the past 18 years. Now, are there things I would change or reform about the Canadian music industry? Oh, you best believe it! But in order to affect change permanently, you have to be the change you want to see. So with that in mind, here is what I would change about the Canadian music industry.
If I was handed a magic wand, I would erase all of the unsaid fear that a lot of the executives at radio stations, record companies, corporate brands, television and print media outlets have in promoting and celebrating our domestic R&B soul singers. I would urge them to passionately and freely support the artists of this genre in ways that are equal to the artists of other genres. This support will not only allow them to attain enough success to stay in Canada, live great lives, and support themselves full time, but it will provide a way to pay it forward.
Don't get me wrong; on the female front, I love me some Shania Twain, Celine Dion, Nelly Furtado, Avril Lavigne, Sarah McLachlan, Chantal Kreviazuk, Anne Murray, Fiest, K.D Lang, Joni Mitchell, and more, but is there not enough room for some hard working mega talented Soul Sisters who are also Canadian to be recognized in the same way? I'm still praying for the day when the R&B category will be televised on the Juno Awards and for the day when Much Music will reinstate the R&B/Soul Video Category giving more of us a shot to be recognized by wider demographic. Just Saying!
After touring our beautiful country from coast to coast I have concluded that the citizens of Canada LOVE them some R&B Soul Music and want to see it win both domestically and on the world stage. The only problem is,unless they are spoon fed this music by those who have the influence and the power they often are left to believe that a lot of us Canadian R&B Soul singers have stopped making music completely. This is when Canada runs the risk of losing even more of our great Canadian Musical Gems due to there simply not being a true home or platform for the music to be heard.
Well I'm over complaining! This Soul Singer is on a mission to prove that there is room for us all to shine,soar and have big success in Canada. I want to inspire all 31 Million Canadians to hold on to your dreams,to dare to be you and DARE TO BE DIFFERENT! And just like Blue Rodeo, Tom Cochran, The Tragically Hip, Hedley and others, all that I have and all that I've been was proudly Made In Canada.

What I Would Change About Canada
Popular in the Community