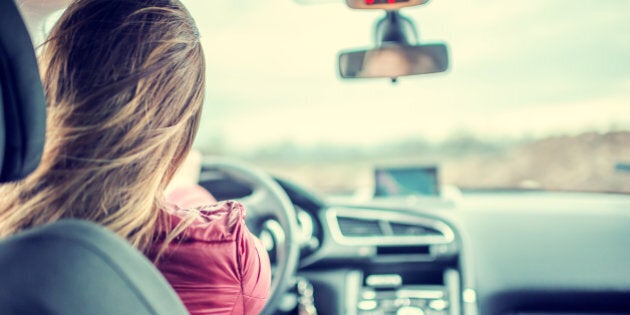 Back in 2013, the province said they would lower auto insurance rates by 15 per cent. Since then rates have decreased overall, but the road to achieving a 15 per cent reduction in rates is long and the final destination is still off in the distance.
At the start of the year, the Financial Services Commission of Ontario (FSCO) released their quarterly list of the rate changes they approved for the insurers who were looking to tweak their premiums. The rates they approved showed a decrease on average of about 0.14 per cent.
The cost of car insurance has decreased by eight per cent since 2013
Although rates ticked a touch lower in the final quarter of 2016, the Canadian Press has estimated that since 2013 rates have actually lowered on average by eight per cent. There are a variety of reasons why premiums have decreased: the province has taken aim at trying to minimize insurance fraud; introduced a mandatory winter tire discount; and, combined and reduced some coverages that fall under the Accident Benefits portion of your policy, to name just a few.
While potentially paying eight per cent less is welcome by many, it certainly isn't the 15 per cent originally targeted with a deadline by August, 2015. The original deadline has long past, but the government says they still want to see rates reach the 15 per cent goal. There is however, no new deadline.
Why wait for lower premiums to come your way?
You don't have to wait for lower rates to make their way to you. There are steps you can proactively take to ensure you are not overpaying for your coverage.
If you buy your home, condo, or contents coverage from the same provider who insures your vehicle, then you'll likely benefit from a discount in the neighbourhood of five to 15 per cent off of one, or even both of your policies.
Change your tires seasonally? Tell your auto insurer
All Ontario car insurance companies offer a discount to policyholders who swap out their tires seasonally. The winter tire discount was mandated by the province and came into effect on January 1, 2016, and will usually save you about five per cent off your premium.
Consider a usage-based insurance program
You may not know what usage-based insurance is exactly but chances are you've heard about it. It typically involves a device that you plug into your car that monitors acceleration, braking, and when and how often you drive. If you join a usage-based insurance program you can typically save five to 10 per cent just for signing up, with additional savings of up to 25 per cent for good drivers. The device itself is free and the information gleaned from it can only help you lower your rate; it cannot be used to increase your premiums.
Pay your premium all at once, rather than monthly
While it may be convenient paying monthly, that convenience comes at a price. Many companies charge a little extra to cover the cost of administering monthly payments. And, even though the province lowered how much was allowed to be charged--from three per cent down to 1.3 per cent--if you can afford to pay your premium annually, in one lump sum, then you'll ultimately pay less for your coverage.
The higher your deductibles, the lower your insurance premiums. If your insurance deductibles are set at $500, consider increasing them to $1000 because you can typically save anywhere between five and 10 per cent. Keep it affordable though because should you need to submit a claim, the deductible is the portion you have to pay yourself.
Compare what you're paying to what other insurers are offering
Auto insurance rates often change. That's why FSCO releases the rate changes they've approved every three months. There's a lot going on and while sometimes just a few insurers change their rates, other times dozens do.
"Consumers are urged to shop around for auto insurance," says FSCO every quarter in its report. "Ontario has a very competitive marketplace." On this front, InsuranceHotline.com can help; you can compare quotes from 30 plus car insurance providers to ensure you're getting the best price for your coverage.
Follow HuffPost Canada Blogs on Facebook
Popular in the Community