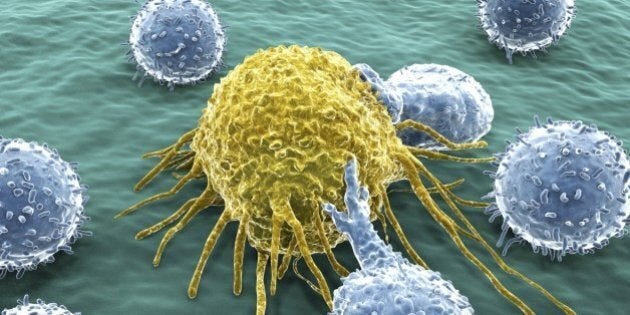 Liposarcoma is a type of rare cancer, comprising only one per cent of all cases of the disease, said Dr. Zane Cohen, who is treating the mayor along with a multidisciplinary team of doctors.
The cancer does not affect the organs, but rather, the fatty tissues in the body, like blood vessels, nerves and muscles. Approximately 60 different cell types can make up a liposarcoma, according to Cohen, which makes this "a very rare and very difficult tumour." At this time, no cancer was found in any of Ford's organs.
The pain experienced by Ford, which initially led him to the hospital last Thursday, is likely caused by the size of the tumour, which measured 12 by 12 centimetres. There is also a nodule that is measured at two centimeteres. Liposarcoma is often not found until the tumour has grown large, due to its presence in fatty tissues. When these tumours develop in the abdomen, as Ford's has, they can eventually cause abdominal pain, vomiting and constipation.
There is also no definitive cause for liposarcoma, in part due to its rarity. Cohen said he could not give an estimate of the percentage of people with this cancer who survive five years, the standard benchmark for cancer survival.
The treatment plan put out by Ford's doctors includes a three-day chemotherapy cycle in hospital, then an 18-day watch period to see how it affects the tumour, with a repeat of the cycle thereafter. Cohen said they plan to begin chemo within 48 hours. Chemotherapy treats the entire body, as opposed to one specific area, to kill both unhealthy and quick growing cancer cells, as well as healthy cells.
Surgery is the most common option for liposarcoma, according to the Mayo Clinic, which Cohen mentioned could be a possibility depending on how Ford reacts to the initial chemotherapy. Radiation therapy could also factor into Ford's treatment plan.
With files from The Canadian Press
Popular in the Community