Mainly, what exactly is the niqab?
The fight to determine whether Muslim women can wear the headscarf during citizenship ceremonies was well-covered throughout the election, and its effects still linger politically.
Outgoing Tory MP Paul Calandra also said focusing on the niqab and other identity issues during the election was a "mistake" that cost the party votes, even though a poll ordered earlier this year by Harper found that 82 per cent of Canadians favoured a niqab ban either somewhat or strongly, CBC reported.
There are just more than one million Muslims in Canada, and about half of them are female, according to the 2011 National Household Survey. But how many wear a niqab is unknown.
"Ask me a question!" Safira Merriman said in a Facebook account after an alleged attack. "I am more than happy to answer. And if I don't know the answer I can direct you to someone who does."
And in that vein, since you, our readers asked, here's a brief explainer about what the Islamic practice means.

With files from Lisa Yeung and The Canadian Press; infographic design by Justine Marimla.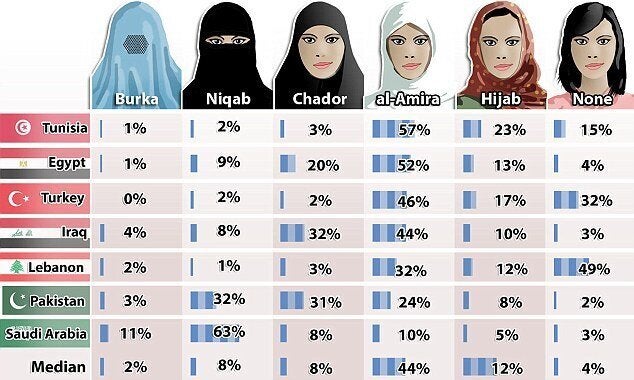 Hijab, Burka And Niqab Use Around The World