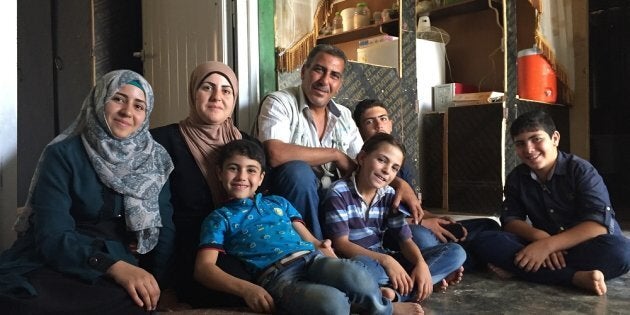 "I was a little girl when I came from Syria, I was 11 years old and just thinking about toys; now I have grown up," says Omaima, as the 16-year-old reflects on her time in Za'atari, nearly one-third of her life.
"I used to think that when I got to the camp it would be like a picnic, like a garden to play with my friends. Then I was shocked, the scenery was intimidating. But school existed, so I was happy. I could register and go back to school," she says.
And that's exactly what Omaima did, as well as a lot more.
When I first met her with the UNICEF Jordan team about four years ago, she was not only learning again, but taking it upon herself to encourage other girls to attend school and tackling other issues.
"I went to give sessions about early marriage, education, to help change the way people think," Omaima explains.
As Za'atari reaches five years, there has clearly been a mental shift.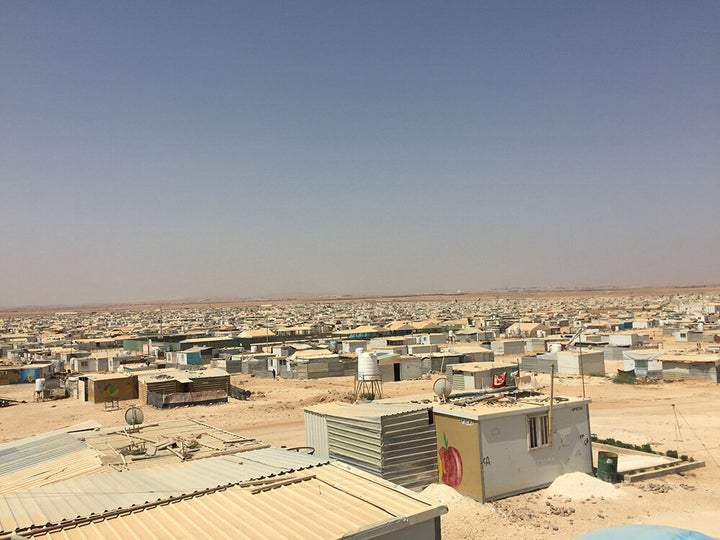 The intense first and second year of the camp's existence were defined by what child protection specialists would call a sense of "hyperarousal." A population living in a state of increased psychological tension, the fight or flight syndrome, adopted to survive and flee from the violence just 12 kilometres away across Jordan's northern border.
"People at the beginning were in big shock," Omaima's father, Thaer, explains. "With death and destruction printed in their memories, even if it's safe they will never forget those images."
The energy and stress of people arriving every day in Za'atari was matched with the fear and uncertainty of moving into a desert camp.
But things have changed, explains Thaer. "Teachers better understand the suffering of children. The schools now have libraries and computer labs," he adds.
School enrollment rates have steadily risen, with nearly 21,000 out of the camp's 27,000 children of school-going-age now attending. Vocational training, social innovation initiatives, computer skills and sports activities are among the many services on offer for children and youth in the camp.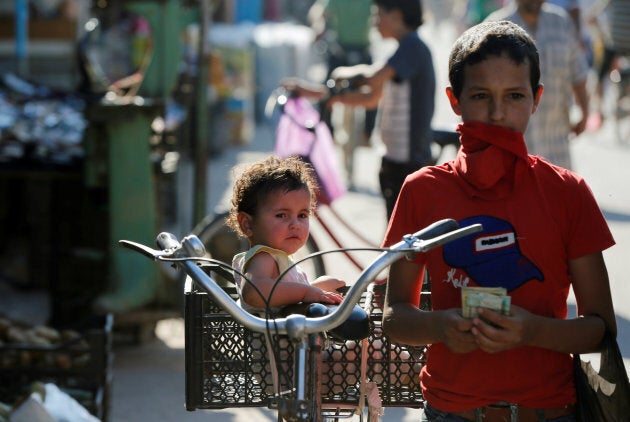 The infrastructure also quickly evolved, from tented homes and schools to fixed structures, and from water trucking to the ongoing construction of a water and wastewater network.
Leaving Omaima's house, we stop at her school on the camp's ring road, now one of 14 school complexes in Za'atari. It's summer holidays but catch-up classes are ongoing, including those for children with disabilities. Ramps for wheelchairs lead into classrooms and there's even a specially designed pathway for wheelchair entrance, built by Omaima's father who works at the school.
A five-minute drive farther along the road is Hanadi's home. We haven't seen her for more than two years but quickly spot her father, Abu Kareem, buying fruit from a donkey-drawn cart that has pulled up nearby.
"We're exhausted, living in the desert is very hard, we're tired of container homes," he says, at the same time as pouring coffee. Like most parents in the camp, his thoughts turn quickly to his four children. "We don't want to lose our children in the camp," he says, a reference to the ongoing concern about their longer-term future.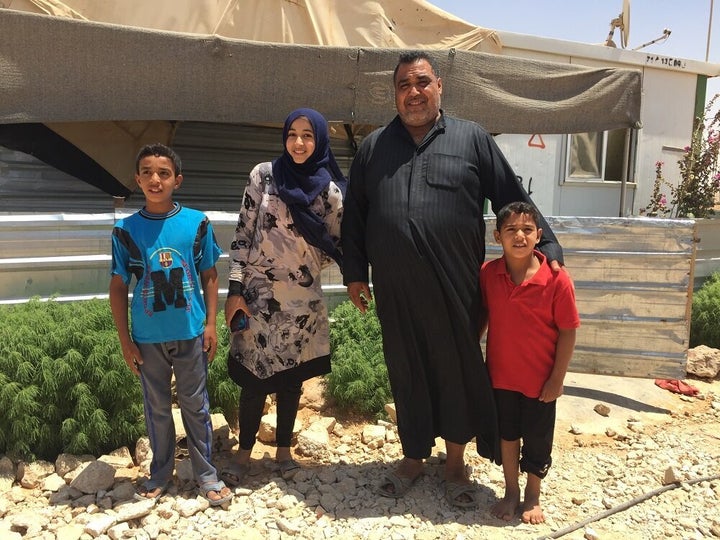 We ask where Hanadi is. She has moved out of the family home. "Hanadi is married and about to give birth," Abu Kareem explains. She is 20 now and has just graduated. For the past two years she had been attending Zarqa University, a 45-minute drive south of the camp.
I think about what Hanadi told us four years ago. "I didn't expect that I would study here. I told myself that I have no choice but to study." Her dedication paid off.
Hanadi's 16-year-old younger sister, Bayan, is looking to follow in her footsteps. She's learning English in the camp and proudly offers to sing us a song she learnt. "In my dreams, children sang a song of love from every boy and girl, 'Tell me why, why, I don't understand.'"
"We care about the future, not just now," she says.
While Hanadi's immediate future is with her new husband in the camp, many have also left Za'atari. Over the past five years, around 430,000 Syrians have passed through. Some moved to towns in Jordan, others further afield and some returned to Syria.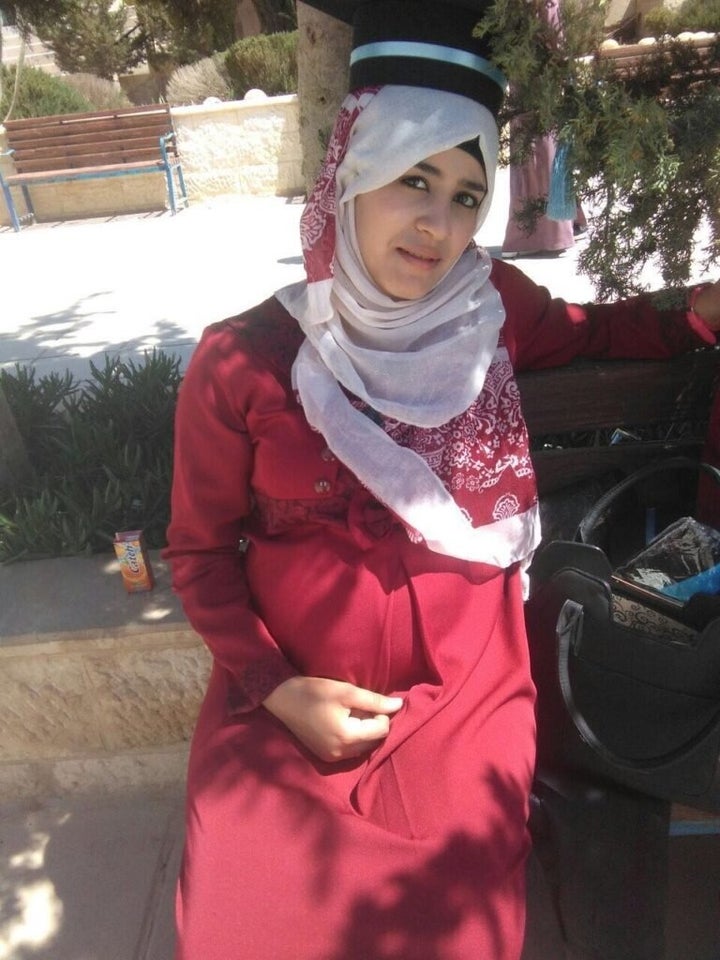 Children like Ghada, who after sitting her final school year exams in mid-2014, returned home. Or Muzoon, who played a key role in the camp's first back-to-school campaign and has now been resettled in the U.K. and is UNICEF's youngest-ever Goodwill Ambassador. I also think of Bashir, Alaa and Najah who we lost touch with, and wonder where they are.
A new generation is being born in Za'atari. Every week around 80 babies are delivered to parents in the camp. How Za'atari defines their childhood remains to be seen.
The expressions of hope, despair, strength, and frustration that we hear are as prominent now as in the earlier days of the camp.
Toby Fricker is a communication specialist working as part of the Emergency Response Team. To help UNICEF continue providing life-saving support to children affected by the Syrian humanitarian crisis, click here.
Popular in the Community