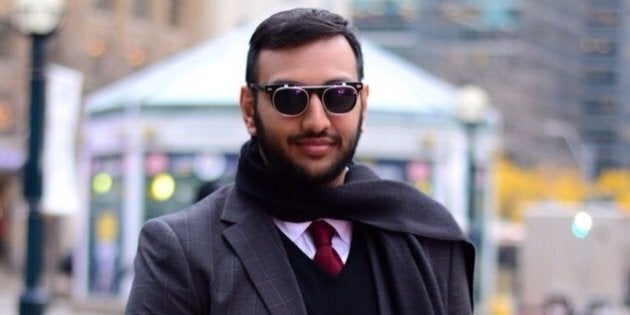 The fashion world has always been about making a unique statement. Being one with the crowd has never been productive in making an outfit pop, putting together a collection, or curating a symbol of cultural importance. Being different than everything else out there can be the best weapon to truly showcase an X-factor.
When I started my blog, The Prep Guy, in 2014, the menswear scene in Toronto was pretty different than now. In just two short years, the landscape has shifted, with the traditional menswear scene adopting sub-cultural trends, and also with Toronto Men's Fashion Week bringing a greater importance to menswear within Canada. I created my blog to start a conversation about what I was passionate about, and find a community of interested tastemakers to discuss that same passion.
At the onset, it was polarizing for me to take on the moniker of 'The Prep Guy'. When people think of prep, they think of the Kennedy compound or weekending in the Hamptons. Probably pretty far off from a brown guy from the GTA. Menswear at the time, and still very much to this day, was based on the traditional notions of class, luxury, and status. The resurgence of Americana and suiting seemed to dominate, and I tried my best to stay true to myself, even if I was a far cry away from JFK.
"Owning my size and race is now my biggest asset."
The real hurdles start to materialize when my following grew, and brands started to approach me to use my blog and social media presence as a springboard for their message. They wanted to leverage my platform and image to communicate their value, but this came with expectations and hesitation, due to my race and size. I've made it a rule to always feature myself modeling product that is featured on my blog, given that I am the arbiter of 'The Prep Guy', even with all my imperfections.
Having brands pull out of deals after learning my waistline, or backing away from a partnership because I am not the traditional prepster they originally planned for, was definitely disheartening.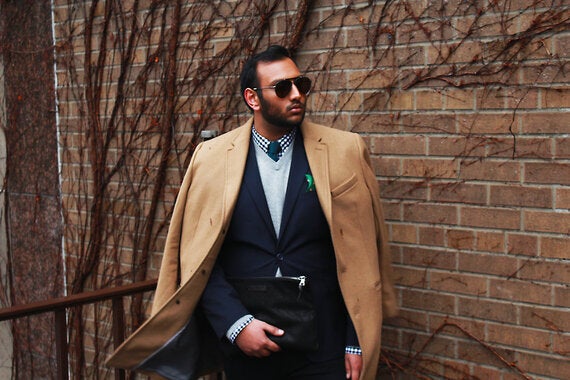 It seems that in the last few years, with the grassroots rise of social media influencers and tastemakers, diversity in both size and colour has been a mandatory qualifier just to be recognized. This has been what has truly helped me grow my following and increase my reach within the Toronto scene. Owning my size and race is now my biggest asset. Partnering with brands and interacting with my community has gotten easier over time, given that prep has blended with other parts of the fashion world, especially hip-hop fuelled streetwear.
Outside of the social realm, Toronto Men's Fashion Week has been a huge part of my growth within the fashion industry. TOM*FW as it is known has been recognized for its great approach in bringing men of different ethnicities to the fore-front of the modelling world. However, where the womenswear world has embraced the idea of plus size models, the plus size men's fashion modelling market still remains small, both on and off the runway. Being a larger blogger, I feel that it is my responsibility to represent the plus size male market to best of my ability, however, on a larger scale, I am only one of the very few men in the industry that have seen prosperity.
What I would like to see is the shift for body acceptance apply to men in advertising campaigns, at fashion week and within the fashion industry as a whole. The reality is that men, too, need proper representation for all different body types, and hopefully the fashion world will help promote the change.
Fashion is a constantly changing and dynamic world. The ebbs and flows of tastes, perspectives, and cultural significance will always change. But being your own curator, and leveraging the power of communication to build your own community, can be the real key to being a contributor to the culture. I represent not only myself, but all men of color and larger sizes out there, there is a diverse menswear market and it needs to be reached.
Follow HuffPost Canada Blogs on Facebook
Popular in the Community