If someone had told me a decade ago that I'd be living at home as a 30-something, I never would have believed them. Yet, here I am.
Realizing you've become the kind of person you used to scoff at as a 20-something (an educated adult who literally lives in their mom's basement) can definitely feel lonely at times, but according to a recent Pew Research Center study, my living situation is far from unique. In fact, it's actually kind of trendy.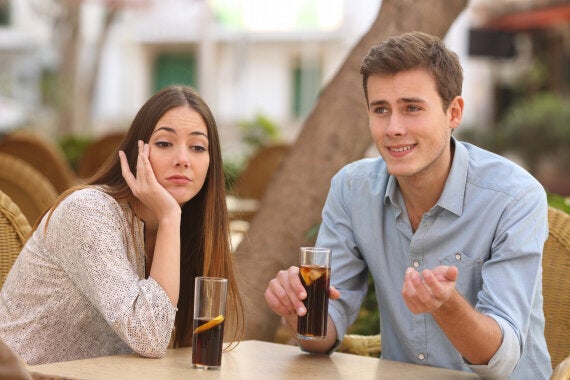 As of 2014, for the first time in more than 130 years, adults ages 18 to 34 are more likely to be living in their parents' home than with a spouse or partner in their own household. According to their research, this turn of events is fueled primarily by the dramatic drop in millennials who are choosing to settle down romantically before age 35, but also by larger economic issues.
I am one of those millennials that has yet to settle down with a romantic partner. After living in one of Canada's most expensive rental markets (Toronto) for over twelve years, I broke up with my long term partner. In need of a fresh start, I moved back to my hometown on the West Coast. In a city where a shabby 1950 bungalows sell for more than $600,000, living at home seemed like the smartest option. Since moving back home, I've launched a business and a career that I love, paid off commercial debt and saved money towards a down-payment on an apartment. It's been pretty great. However, my living situation has definitely impacted my dating life.
As someone who writes about dating, relationships and sex for a living, the first thing people always ask me when I tell them about my living situation is, "how does that work?" Well, dating as an adult living at home can be, well, kind of awkward at times.
When I first moved home, I stayed in my sister's former teenage bedroom and quickly learned that there's nothing romantic about making out in a room where you can still see the tape marks from your sibling's discarded Beastie Boys poster that they had in 7th Grade. So, bringing home date is a no-go. If I want to cook the person I'm seeing a romantic dinner or plan a romantic night in, it almost always involves hanging out at their place, not mine.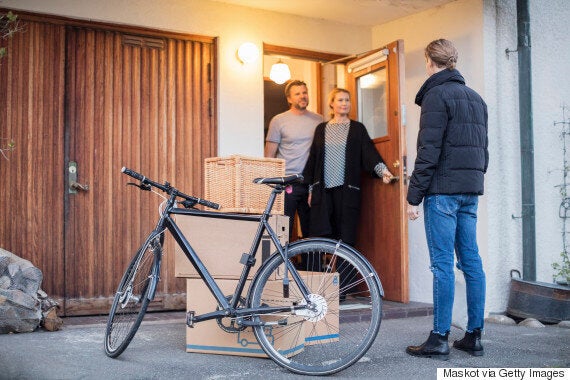 1. The likelihood that your date will meet your parents is high.
While most people consider "meeting the parents" as a big step forward in a relationship, for me it's almost unavoidable. I live with my mother. If you come over to my house and she's home, you'll see her. Because of this, I prefer if my date just texts me to let me know they've arrived, rather than come to the door -- or better yet, that we meet somewhere neutral. Interestingly enough, I'm not alone on this. According to autoTRADER.ca's research, millennials aged 18 to 34 (35 per cent) are the most likely age group to prefer their date send them a text message from their vehicle when coming to pick them up.
2. Driving your parent's car is apparently a mood killer.
Nearly half (48 per cent) of Canadians find it unattractive or "embarrassing beyond words" if their date were to pick them up in a vehicle owned by friends or a parent. However, if you're a millennial living at home or in a large urban core, owning your own car isn't necessarily realistic. I live in a city where almost everything is accessible by foot or bike. I'd much rather borrow a car occasionally than pay for a vehicle I never use.
3. There's still a stigma associated with living at home.
Although a lot of the stigma I feel is self-imposed, it's still there. I'm proud of what I've accomplished during my time living at home, but when I meet someone new, there's always a moment (usually after I've explained that I write about love and sex on the Internet) where I have to say, "and by the way, I also live with my mother." Most people react positively and the ones that don't aren't the people I want to be dating anyways.
With rents rising faster than wages, I predict that the reality of adults living at home isn't going to change any time soon. Taking that into account, I think we have to weigh the material status of potential partners with what else they bring to the table.
As Jacob Black, senior editor, of autoTRADER.ca says, "If people want their dates to arrive in their own car, drivers should also want to take care of their date and show them consideration, sophistication and class."
Follow HuffPost Canada Blogs on Facebook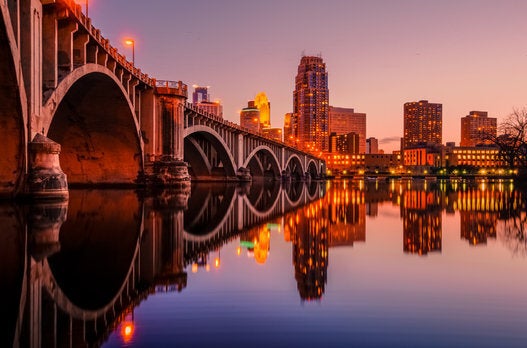 The Best Cities For Millennial Homebuyers
Popular in the Community