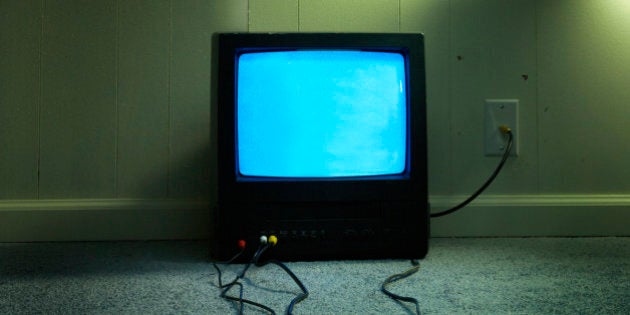 For almost a year now, Canada's broadcast regulator has been holding an important conversation with Canadians about the future of television. And while the effort, dubbed "Let's Talk TV," has heard from individual Canadians, along with broadcasters, ethno-cultural and community organizations, consumer advocates, labour unions and other interest groups, the Commission has so far not addressed some of the most important issues.
Unifor is taking part in the final leg of that conversation, at hearings that began this week in Gatineau.
The TV consultation has so far focused intently on matters of consumer choice. As if cued straight from Stephen Harper's pro-consumer Throne Speech in 2013, the CRTC is exploring changes to how Canadians purchase television services (including the prospect of 'unbundling' channel packages), and what services should be on offer.
An August 21 broadcasting notice issued by the Commission detailed 28 specific proposals for reform -- everything from the most controversial (mandating broadcast distributors to offer channels on a 'pick-and-pay basis) to the most inane (ensuring cable-subscribers in Canada can watch first-run U.S. Super Bowl ads).
Far from a simple renovation, the Commission is looking to redraft the blueprints of Canada's broadcasting architecture. For instance, a pick-and-pay regime will create revenue instability, as various studies have outlined. As a result, Canadian programming expenditures (a factor of total broadcaster revenue) will decline, and certain channels that do not enjoy a strong subscriber base will cease to exist. Worse, it's a mirage for consumers: studies and previous experience show it doesn't guarantee cost savings on cable bills.
The Commission is also considering eliminating simulcast rules so Canadians can watch U.S.-geared Super Bowl ads. This move would spring a sizable leak in revenues, further reducing program expenditures. The CRTC has pegged the lost revenue at $200 million a year, while others have estimated the lost ad sales at more than $300 million. The list goes on.
All-in, the CRTC's proposed reforms throw Canadian programming and Canadian television jobs under the bus because the federal cabinet is so committed to the electoral politics of consumer choice. Preliminary forecasts suggest a full-scale upheaval of the system could bleed 31,000 jobs, with more than $1 billion removed from Canadian Programming Expenditures, all by the year 2020. That's not an Economic Action Plan, to say the least.
The Commission hasn't spent much time talking about the revenue implications of these proposals. In fact, there's a lot of pressing issues not being talked about in Let's Talk TV.
Firstly, putting aside some hand-wringing expressions of concern for local programming, the Commission has proposed nothing to bolster the viability of local stations. Several major Canadian cities are in danger of losing their broadcasters; a long list including Victoria, Hamilton, London and St. John's. Despite constant opinion polls suggesting that local news broadcasting is the number one priority of Canadian TV audiences, the Commission has offered no pathway to ensuring its survival and has so far deflected every industry proposal to find one.
Second, the Commission has not uttered a single word about the future of public broadcasting in these proceedings, most notably the CBC.
Recently announced layoffs and down-sizing at the national broadcaster has raised questions about its future role in television. Never a fan of the CBC, the Harper government has reduced funding to record-low levels. Public opinion polls go in the opposite direction, favouring a strong national broadcaster.
Third, the Commission has avoided a long-overdue discussion about internet-based television providers who continue to operate outside the standard licensing framework. Unlike other broadcasters of original and purchased content, companies such as Netflix can serve Canadian television audiences without having to hold a license, or meet any funding requirements for Canadian programming. If online streaming is expected to play a key role in the future of television, why does the Commission continue to disregard it?
Neglecting these important items means the Commissions has facilitated only a partial conversation about Canadian television - one that skips over some of the most pressing issues facing the industry.
Over the coming weeks, there will be a lot of TV talk in Gatineau. Let's just hope the Commission can figure out what about TV is really worth talking about.
Popular in the Community