What makes a car luxurious? Building a prestigious brand requires more than an awesome marketing team or a celebrity endorsement. From Porsche to Mercedes-Benz, Lincoln to Lexus, car makers have spent decades defining an elevated brand perception, and maintaining their high value cannot be left to loyalty and conservative thinking.
The entrance of technology, expectations of luxury, and disruptive competitors are just some of the variables that constantly change market needs, and luxury car makers are then left with the difficult task of building next generation models that exceed, well, everything.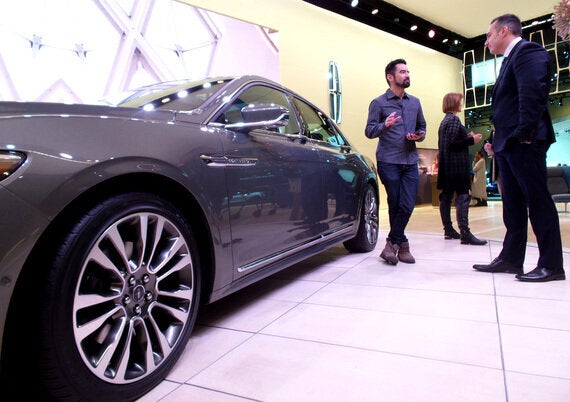 I had a formidable chance to talk with Kemal Curic, Lincoln's newly appointed Chief Exterior Designer to talk about what typically drives elegance. The Lincoln Motor Company, which is generationally identified as the upscale option for upscale drivers, has this year announced the tenth generation of the Continental, after a 15 year hiatus. A copious amount of care and innovative thinking is needed when pushing the Continental forward into the modern era, which had traditionally been the choice for presidents and VIPs. In an effort to explore the depth of "luxury," I packaged my past luxury experiences with a thoughtful design discussion with Kemal, before weaving through the many beautiful vehicles at the Canadian International Auto Show.
So, what makes a car "luxury"?
1. The car must attract all of your senses.
It's no secret that emotions are everything. All of the human senses, whether it be to see, hear, touch, smell, and even taste, must be the focus in every design decision.
For example in the case of touch: anything, from how comfortable the seating is, to how soft the centre console buttons feel, must be recognized. In a recent test drive of the 2016 Lincoln MKX, I recall how melty I felt after initiating the massage chairs, and how tight or loose the 22-way adjustable seats held me. The brushed metal accents on the dashboard felt cool and lightly chiseled. The steering wheel was heated, most important at this time of the year.
Sound can be both a creator and reliever of stress. Noise cancellation can help relieve the tension of the outdoors, bringing a sense of serenity into the fold that would otherwise invite excessive car honks and construction drilling. The same can be said about the audio system -- an important feature for almost anyone willing to drop big money on a car -- where a fantastic audio system will include concert-level sound, rather than basic speakers and standard EQ settings.
Oh, and by taste, I mean the cup holder placement in the console. Trust me, a steering wheel doesn't taste any different than your average rubber texture.
2. The technology must complement the experience.
The explosion of technology, and its integration into the modern day automobile, continues to be the topic of today. Sure, we can park cars without touching the wheel anymore, and maybe in a few years we'll be able to drive without touching it either. There's no doubt that innovative driving technology has directly affected the driving experience.
Technology has lent a hand to the driver by making things easier and simpler for the driver and his or her occupants. Drive control features can assist with improving responsiveness on the road through various functions such as sport or comfort mode. Adaptive cruise control and park assist features have been God-sent, and speak volumes on how simplified driving can be a significant factor for enhanced luxury. However as these features become more mainstream, the uniqueness may wear off as the luxury driver looks for more.
While technology races against itself, under the hood is another complement. For example, the 3.0-liter, twin-turbo V6 engine in the 2017 Lincoln Continental exhibits power without the unnecessary aggression. Where technology will always find a way to outdate itself, high performance engines will always become the constant that complements experience.
3. Elegance is as beautiful as it looks.
In the luxury market, looks are everything. However as most car, and even home owners, may experience, looks will only get you as far as the meat and bones that support it.
You want a car that greets you as you approach it. It's a touch that very few companies think about, but it's true. A welcome greeting, whether it be a local bar full of your buddies, or your favourite store's inviting sales staff, can go the distance on the experience odometer. As such, those warm, fuzzy feelings can be experienced through proximity backlit door handles and subtle spotlights. When you step into your car, it should carefully guide your senses through minimal lighting, soft bells, and an aura of grandeur. A car you love will always be your "other" home, and to complement comfort, it requires the knick-knacks that make it such.
On the note of exterior design, there are numerous characteristics that reinforce many smaller elements that add to its beauty. Without the need of a magnifying glass, flowing lines that glide effortless across the skimming body surface add hints of beauty. A car with lowered decks and exuberant proportions offer functional use too: a feeling of depth and spaciousness. Even something as simple as the details can add elegance to the bigger picture.
Which brings me to my next point.
4. Detail is as essential as the engine itself.
We all know what cutting corners looks like. My Tridel condo, which rides excessively high on branding, is the living embodiment of shoddy craftsmanship. Why? Because they didn't care for details. If the claims are bold, then treat every minuscule detail with the exact care that you claim.
Details come in numerous shapes and sizes. Kemal, who had joined Lincoln last month from Ford, had indicated that the Continental team had well over 100 people working on it -- on design alone. That means their designers are able to care about smaller, bite-sized aspects of the car, which in turn, improves the big picture drastically. For example, opening and closing a door -- simple, right? The design team went further by designing the E-Latch, which "pops" open for you and auto-closes the door when gently pushing it. The door handles appear invisible allowing for an uninterrupted side profile, which appear lit and reveal itself when you're near. The front-grill mesh is covertly designed with a repeating Lincoln star. The mirror has what appears to be an airplane spike wing. Even the light reflections off the hood is considered.
If a company takes itself serious, it cannot possibly consider cutting corners. Instead, it focuses on improving them.
5. It must exude confidence.
I come from a men's style background, so naturally I see a fit that's obvious: like a beautiful tailored suit, your luxury car must give you that same confidence. Close your eyes and picture for one second: what kind of car would you expect a man in a boxy, ill-fitting suit to drive? Hint: my boxy, ill-fitting suit-wearing neighbour annoyingly drives a snowplow full time. On the flip side, what kind of car would James Bond drive?
There's no doubt that confidence is a reigning factor when someone chooses to buy luxury, and brand perception is quintessential to the attractive buyer. As Kemal denotes, "It's more about the confidence of the car -- it doesn't have to be the loudest on the block."
If elegance is the mission, whether you're the buyer or the seller, the ultimate form of luxury can only be found when the leg work is proven, the beauty is actualized, and experience is simplified.
Follow HuffPost Canada Blogs on Facebook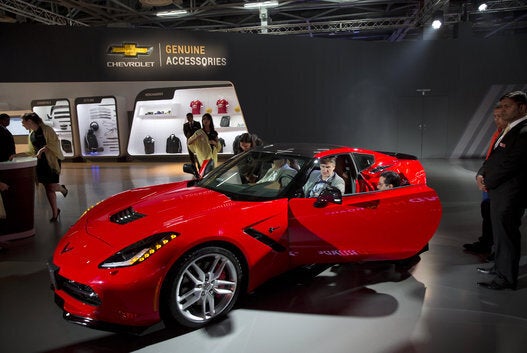 Auto Expo 2016