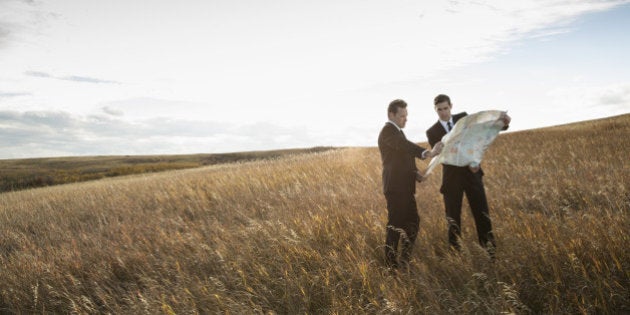 At White Ribbon, this is less a rhetorical question than an invitation to a conversation we desperately need to have.
Let's just browse our collective newsfeeds to understand the urgency.
Celebrity (alleged) rapists and violent sexual predators. Physically abusive professional athletes. Mass kidnappings of young school girls. #YesAllWomen. #BeenRapedNeverReported. #GamerGate. Over 1,200 missing and murdered indigenous women in Canada. The everyday violence of street harassment and workplace harassment and micro-sexism experienced by millions of women. The End of Men. If not now, when? If not us, then who?
There is a narrative here we need to explore, to disrupt, to transform. A narrative that leads some men to choose to use violence against women and girls, and most men to remain silent about it. A narrative that is inextricably linked to gender equality, to sexuality and gender identity, to race, class, indigeneity, and ability. A narrative that describes flawed maps to manhood that don't easily reconcile with the realities of so many men's lives.
White Ribbon will be hosting What Makes a Man 2014 November 21-22 in Toronto. This is our fourth year of in-depth conversations about how ideas of manhood impact us in everyday life and how embracing healthy masculinity leads to greater gender equality. And ultimately, appreciating how greater gender equality makes a safer more equitable world for women and girls, and also a better, more humane world for men and boys.
There are many conversations to be had. This year, as we focus on Maps to Manhood we are exploring issues around how boys become men with Rachel Giese, men and relationships, and men and fatherhood. Our Day One feature event is a reflection on 25 years since the Montreal Massacre, with Kim Crosby Milan and Piya Chattopadhay among many other incredible women.
Day Two we are looking to the controversies around gender and tech, men and mental health, how to be a male ally, and a screening of the trailer for the documentary "A Better Man." Interspersed will be music, spoken word, art, healing, and connection.
We are concluding with our #WMAM2014 keynote speaker; actor, author, former NFL player, and Old Spice guy Terry Crews. Terry has written an incredible book titled Manhood which chronicles his unexpected journey towards becoming a gender equality advocate through reflecting on what it means to be a father, a husband, and a better man.
"Being able to see myself through my wife's eyes, and my kids eyes changed everything." - #WMAM2014 speaker @TerryCrews on #manhood
Day Two will be livestreamed from the Glenn Gould Theatre and you can follow the feed here. If we look back to our newsfeed, it is clear there are enough stories about the damage and harm being wrought by some men around the world. Let's populate those same newsfeeds with conversations around compassion, equality, solutions, progress, and action. What can we all do to make this world a better place? What are the new maps to manhood we can all be a part of creating?
We need more positive role models, involved fathers, men, young men and male-identified people embracing the difference they can make towards change. We need new maps to manhood. Let's chart a new course together for all genders. Make plans to join us at What Makes a Man 2014 in person or online.
What makes a man? Join us for this urgent conversation, we need you to be a part of it.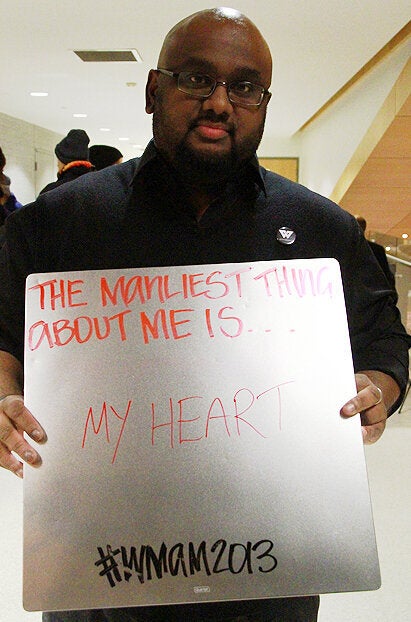 500 Random Acts of Beauty