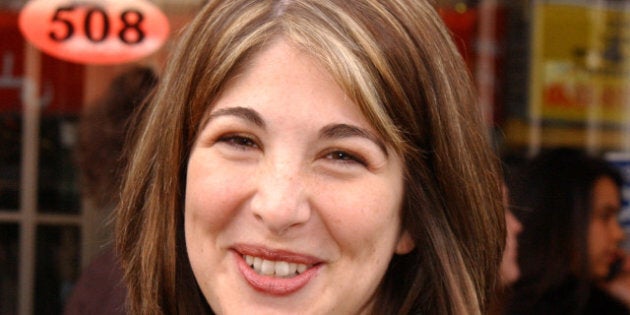 There's something about a new Naomi Klein book that always seems to attract a lot of attention. And not just from middle-of-the-road Western Canadians like myself, who work hard for a living and enjoy the beautiful, natural settings where we live, work and raise our families.
No, Klein even seems to attract the ire of -- you guessed it -- "big environmentalism." It's a credit to her proven ability to lay out the controversial argument. People love that.
"(Klein) rejects the strategy of building coalitions with business -- and is opposed to all market-based environmental solutions -- because she sees climate action as a way to reform or replace capitalism itself. EDF is about environmental results. When faced with the choice of making real progress in our fight against climate change or waging ideological warfare, we will always choose the former."
By inference, EDF seems to suggest Klein prefers to wage "ideological warfare" than to work within the economic system. I think EDF has a point. For example, 20 companies produce 88 per cent of the world's oil, and two-thirds of those companies are either Russian or state-owned firms in oil-rich nations. Where is Klein's outrage against Russia and the Middle East?
By all accounts her latest book, contrary to its title -- "This Changes Everything: Capitalism vs. The Climate" -- appears to be just more of the same; in the end, it changes nothing.
Here are some facts Klein might not know -- or if she does, she might not repeat in public:
FACT: There are 13 oil fields in California plus crude oil blends originating in at least six other countries that generate a higher level of upstream GHG emissions than Canadian dilbit blends.
FACT: We produce a great product; the dirtiest oil on our continent comes from just outside Los Angeles, where the Placerita oil field generates about twice the level of upstream emissions as Canadian oilsands production. And the title of "world's dirtiest oil" goes to Brass crude blend from Nigeria, where upstream GHG emissions are over four times higher than Canadian dilbit.
FACT: Canada is 1.58 per cent of world's GHG emissions and our much maligned oilsands amount to 0.15 per cent of that. According to the IEA Chief Economist, "the oilsands GHG emissions is not peanuts, it's fractions of peanuts."
On the other hand, this is no small matter for Canadians and for this country's customers (today predominately the US but at some point Asia too). Canada's oilsands generate economic benefits on a scale greater than the entire value of Obama's green jobs initiative of 2012 -- and we're doing it with the best environmental technology available.
I say that's not fair. In a world where global oil demand is increasing and where people, communities and economies rely on this commodity that's so central to much of what we do, a recent industry study compared Alberta to other oil and gas jurisdictions around the globe on environmental laws, government processes and stringency, transparency and compliance.
The study found Alberta -- yes, Alberta -- was a consistent leader in comparison to all other study locations: North and South America, Australia, Asia-Pacific, Middle East, Africa and Europe.
Who knows when world populations and economies will be able to get by without oil? But in the meantime, Canada continues to improve its technology and practices and reduce its per-barrel GHG emissions, while we fill a real need - not just to fuel Naomi Klein's global book tour and speaking engagements, but to help fuel our growing civilization.
Cody Battershill is a Calgary realtor and founder / spokesperson for CanadaAction.ca, a volunteer organization that supports Canadian energy development and the environmental, social and economic benefits that come with it.
Popular in the Community