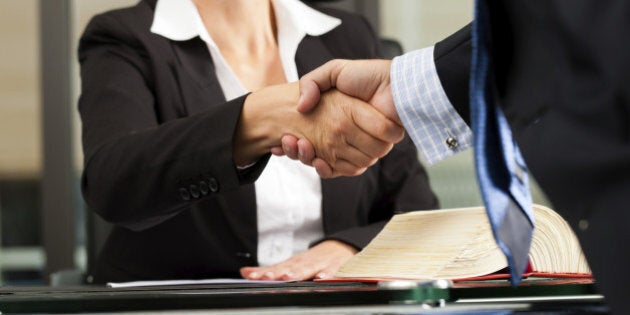 I meet with HR as often as I eat breakfast and they have some movie-making stories to reveal about the candidates they meet.
Like the person who brought in a resume on her phone!!
The candidate that went to the bar as he was waiting for time to pass before his interview.
The director who cancelled an interview three times expecting a fourth chance!
And let's not forget about those that simply forget they have interviews!
But then again, there are those like you. Those that genuinely want the career at hand, that would love to work for the company they are interviewing with but are just not making the cut and often ask me and anyone who will listen WHY???
So I sat down with Tara De Jonge of 2020 Inc. in Montreal, to get the story straight from the horse's mouth because I know, as much as I say it, it's not the same coming from her!
Why doesn't HR Call back sometimes?
As much as we'd like to get back to EVERYONE, sometimes it's simply impossible. At any given time a typical recruiter can manage anywhere from 15 to 35 open requisitions. On average, about 30 to 50 applicants apply to each position in a 30-day posting cycle, that's a whopping, 450 to 1750 resumes that one single recruiter can receive in those 30 days. Our role is to painstakingly go through all of these resumes to pick the top talent. Sometimes we don't call back because we are simply too overwhelmed trying to manage the workload.
Another reason is quite simply that not every person is comfortable with delivering bad news. Being opposite a job seeker, witnessing the nerves and understanding how important getting this job is to them, is difficult for a recruiter. It's cowardly I know, but frankly, a reality.
Do you really look at social media profiles?
We live in a time where social media is the norm. Social media allows for us filter quicker and to gain a better portrait of an individuals background and allows us to read what others think of that person via LinkedIn referrals. Not everyone is adept at writing and sometimes a resume doesn't do a person justice. I personally look at social media profiles for the talent I'm seriously considering.
What are the top five reasons you don't go for a specific candidate?
1) Lack of fundamental experience for the role I have open. If your background is a customer support agent and you've applied to my vice president's role, chances are I will not contact you.
2) Unclear resume that doesn't tell me what you'd be looking for. I can't figure out your career path for you, you need to tailor your resume each time to apply to a role so that you speak to me, my role.
3) My system didn't capture any of my buzz words in your resume.
4) Lack of appropriate work permits or visas to work in the country for which you've applied.
5) Spelling and grammatical errors. If you send me a resume full of mistakes, then I'm wondering, "If you can't accord importance to your resume, then how detail oriented will you be in my role?"
What makes someone a great candidate?
Personality, hands down! If I can connect with you, if you have a smile in your voice, if you are confident without being cocky and exude true passion for what you love when I speak to you, then to me, this is a great candidate and when I call you after receiving your resume that you remember the company that you've applied to. A huge turn off is calling a candidate, introducing myself, for them to tell me, "Sorry, which company is it again? I've applied to so many recently." I don't expect every candidate to know everything about my company, but they should remember applying!
What is the hiring priority for HR?
The hiring priority is to make sure we hire the best talent.
What steps do you take to ensure you hired the right person?
I don't think any process is foolproof, however we do include multiple steps and people in our process so that we get different opinions and view points. We also are diligent with references. In addition, we have personality assessments and in some cases, specific technical tests, all of which allow us to be confident in our hiring decision.
Everyone seems to be asking this lately: What can a candidate do to stand out?
As HR we get hundreds of resumes so here are a few tips to get put on the top of the pile.
Do you homework on the companies you're applying to, carefully read each job description and know what the key buzz words are.
Now tailor your resume to the particular job description incorporating these specific buzz words.
Follow up 24 to 48 hours after applying. Send an email, LinkedIn mail or call the person and leave a detailed message. Make sure to be clear and indicate who you are, what role you've applied to and a phone number to call you back.
So there you have it. Do your homework and be yourself -- which is someone who might be in dire need for a job but hopefully isn't acting like it.
Correction: A previous version of this blog mistakenly referred to 2020 Technologies, when it is in fact 2020 Inc.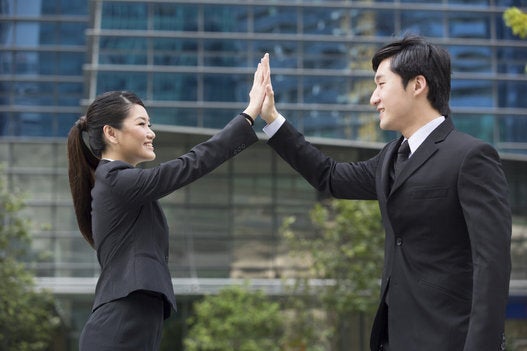 Weirdest Job Interview Questions