Although many of us grew up without cellphones and had no idea what social media was, things are a lot different nowadays.
It's nearly impossible to find a teen who doesn't own a cellphone or who isn't on Instagram, Twitter, Snapchat or Facebook. The reality is, most children have already set up their social media presence by the time they hit their pre-teens (if we haven't put them on there already).
If your child is on social media, but you're new to the world of snaps, 'grams, likes and tweets, Dr. Jillian Roberts, an associate professor of education psychology at the University of Victoria, has some helpful suggestions about facing down the pressures of social media and what you can do as a parent to make sure your child is authentic and safe online.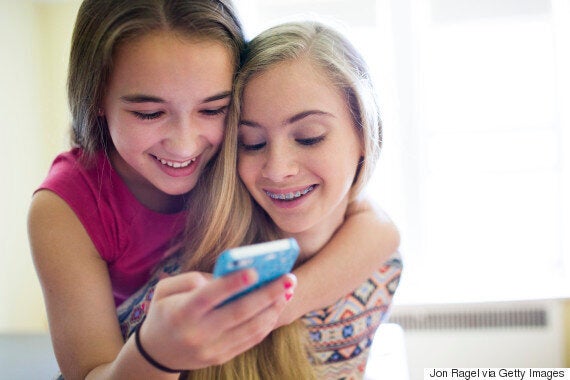 "We need to talk to our children about these pressures, and help our children understand that social media is only one way to communicate and connect with others," the author of the Just Enough series, says. "We can create our own personal toxic environment when we focus too much on what is happening online and when we measure our self-worth compared to how others are presenting online."
The psychologist notes parents must lead by example and help their children understand that how people "present" themselves on social media is not necessarily how they really are in real life.
"It is important to stress to our kids that how many followers, and how many 'likes' or 'shares' is not important. Social media is at its best when it creates an opportunity for genuine sharing," Dr. Roberts says.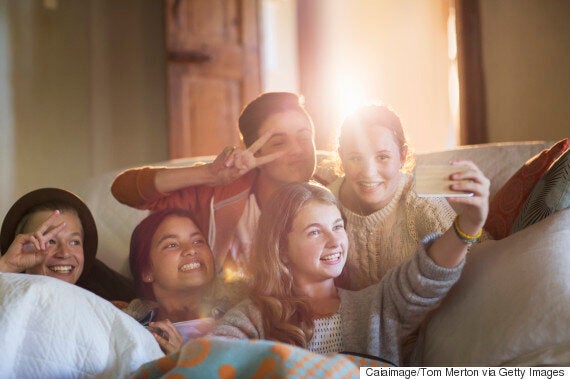 She goes on to compare places like Instagram or Facebook to a party.
"You can go to a party with 50 people and you probably won't have a good conversation with many people. However, if you go to a party with 10 people, you probably will have the chance to truly connect with most of them. True, authentic connection and sharing is what matters most."
So how can parents teach kids to use apps like Instagram or Facebook in a meaningful way? Dr. Roberts shares her top four tips:
"Young people are constantly comparing themselves to others, and they are keenly observant of who has the most followers and who has the most feedback to social media posts," Dr. Roberts tells HuffPost Canada. She prizes authenticity and self-confidence, suggesting parents tell their children not to post out of competitiveness.
"Do not post to compete with someone else or to fish for 'likes,'" she explains. "Authenticity is truly attractive, and forms the basis for real relationships with others."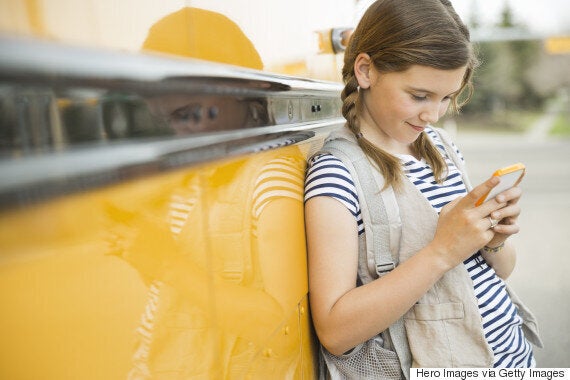 "When you post online, it is not private. Anyone can see what you post. So, think very carefully about what you post before you do it," Dr. Roberts says. "Give yourself some time (like a five-minute rule) before you post something to make sure you want to. And, if you are hesitant in any way, don't post!"
She recommends that you follow your kid on all their social media formats. Although this may not be ideal for your child, you'll feel better knowing what exactly they're doing online.
Ensure your child is only "liking" or sharing images and comments that are positive. Because as Dr. Roberts notes, "only pass along a compliment, never an insult."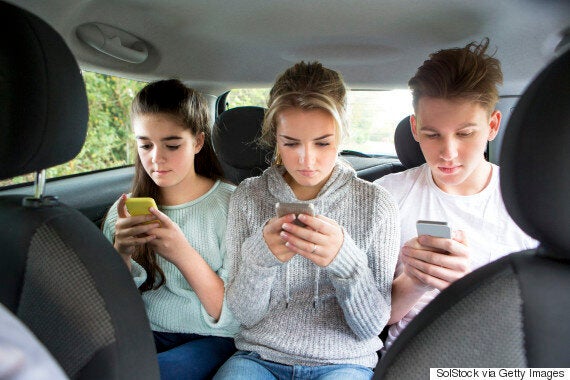 Dr. Roberts says that it is inevitable your child will make a mistake when it comes to what they share or how they act on social media.
"When this happens, use the opportunity to teach, guide and grow — never to shame."